Conclusion
Isaac Rudansky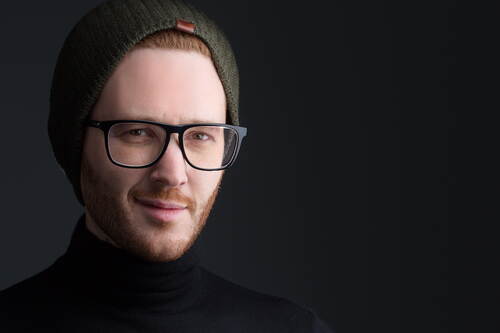 Conclusion
Isaac Rudansky
Lesson Info
51. Conclusion
Lesson Info
Conclusion
how do you design fans and welcome to the conclusion. It's always sad to say goodbye but I really hope it's just goodbye for now. I'm sure there will be more exciting courses and more interactions that we have and I really look forward to that. I really wanted to say thank you. Um I can't tell you how much it means to me that you took the time to learn landing page optimization and conversion rate optimization. With me. It was a pretty intense course and I really appreciate it. I really do. I mean that sincerely, I think you guys have learned a lot and I hope you feel the same way to like if the most important thing that comes out of this is that you guys really improve your conversion rates, you get a better sense of psychology and landing page design and you're really equipped with the knowledge and the skills to to go and make a difference in your marketing campaigns. That that that would mean a tremendous amount to me if that was the outcome of this course. I'm hoping to hear your ...
feedback, I'm hoping to hear your reviews. Listen, as you could tell this course took a huge amount of time, effort energy uh and work to put together and your feedback your reviews. Um Any constructive criticism is absolutely welcome and and totally encouraged. You can follow me on twitter at at Isaac Radinsky um You can check out our website at www dot adventure PPC dot com. Um You can take a look at all the different services we offer from landing page design conversion optimization, PPC management, re marketing, display campaigns, programmatic display, social media, marketing. Um and all that great stuff. We have a really, really fantastic team. So definitely feel free to check us out. I hope you check out my other courses as well. And I want to give a special special shout out to one max low unbind um and his production crew who was really behind all the lighting here, the set up the studio, the recording uh max does a whole range of video production from commercials to corporate to um interviews narrative. He brings a huge level of creativity, a real neurotic attention to detail. Uh and really the whole production quality here of this course, the audio of the video, the cutting the editing, the animations, um, all to his credit. So if you want to get in touch with him, there'll also be a link in the resources section here. Em low and buying at gmail dot com or you could private message me and I will send you his way. Um so I really appreciate him as well. And I think he did a fantastic job and I hope you guys agree. So with that goodbye. Thank you very much again. And I really, really do look forward to seeing you again. Yeah,
Class Materials
Dedicated Landing Page Design Best Practices
Ratings and Reviews
Great Job!! Isaac's energy is contagious, he is insightful and engaging. It is a lost of valuable content and I feel I learned so much from him in this short time. He is a reason I will end up with the subscription so I can watch this course again along side of his other courses. My only complaint was live streaming kept turning off and I missed information.
Student Work