Pricing Step-by-Step
Julia Kelleher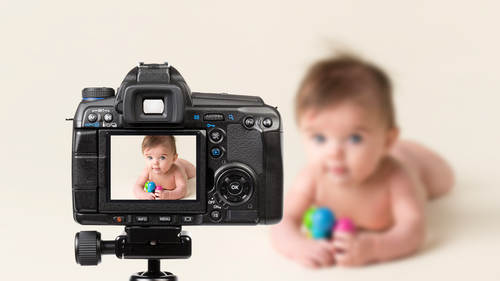 Pricing Step-by-Step
Julia Kelleher
Lesson Info
14. Pricing Step-by-Step
Lesson Info
Pricing Step-by-Step
So should your pricing be different for baby planners for individual products? Would you lower them or raise them? Yeah, probably not. Why would you? Each session really is its own entity, right? You have to profit on each session if you think like a business person, you should try to get your average the same. Whether it's a senior, a family, a baby or a newborn for a wedding, for that matter. Obviously, weddings are a little bit different because they have a lot more hours involved, so they're going to be a different pricing structure. But for any portrait session, you should try to get the same average of every single session, and each one has to be profitable. Correct? So with that being said, your individual products probably shouldn't be priced lower, higher when that be weird. If your client came in for a newborn session and of sixteen by twenty campus was for twenty five. But then they came in for baby planning. It's three fifty, huh? A client would go. What? And if you try to ...
give them the excuse or the explanation? Well, your coming to us three times, so we try to give you a deal, they might accept that, but then you've just devalued your brand because you gave him a deal, okay, so consider that so you really want when you do pricing step by step for your products you want to evaluate its cost including time like we did yesterday on that table on that chart you want a factor in a less than twenty five percent cost of sales what does that mean? That means the cost of the product both in time and in hard costs like a sixteen by twenty from white houses twenty nine bucks twenty nine ninety five plus the time it takes to edit produce it and order it and package it and all that good stuff that's the cost of your product okay, that should be less than twenty five percent of the retail value of the product in other words, multiply by four now does this hold true for every single product no, some products will have a higher cost of good because kyra retail value because they're perceived value to the client is greater and you can get more money for them. So why shouldn't you? Okay really? I mean, why shouldn't you do that? Like looking in a by ten and eight by ten is what two fifty times four are you gonna charge ten bucks for it? Hell no don't you dare. Okay, you can charge fifty sixty dollars easily for an eight by ten that reduces your cross to sales down to two percent which will help you to make overall when you have a sale to your client, the wholesale itself will be less than twenty five percent. Because the other products that they order that perhaps have a higher cost of good combined with the cheaper products in order to create that overall cost of good that's right where you want to be. Did I confuse you, carmen? Okay, I saw the ground look in your face and I thought maybe I confused you. Okay? I know I'm talking numbers a lot of little sometimes I'm scared to go there. I know people just go through these overlook, okay? So when I say, in other words, by four, take that very lightly, very lightly. Okay, the whole point of these couple slides is don't lower your prices for baby plan versus other sessions. I think so. You really do have to account for that perceived value and raise your price or lower it accordingly. Okay, so canvass has a high perceived value. It also has a really high cost, right? So it's hard, like some of my cost of goods on campus are twenty seven. Thirty percent, which is really high, but I always sell canvas in conjunction with lower cost items to make my profit margins good for that sale. Does that make sense? Okay, anyone confused? Anyone confused online? We're good okay sometimes have to stop in like check in make sure everybody is the last thing I want to tell you when it comes to pricing individual individual products it's really consider your market okay like I said yesterday my sister cannot sell gallery up campus for the life of her because our clients think it's cheap because you can get costco and that's los angeles for you she sells framed canvass all day long so consider what you can sell in your market and what price you can sell it at now well how do I know what my market compare you know okay great question in bend we have a r on organization called ed co economic development company coop coop and they are a non profit organization in bend that looks it monetary demographics, social economic demographics psycho demographics of business invent so you can find an organization like this in your town that will analyze business and help small businesses and I'm not so saying go there for help but look at what other products and your margaret are being priced at so do a comparison how much is mean for a really simple level how much is a gallon of milk in your town that's going to give you a really good indication because if things are really cheap like for example I hate to single out utah but utah is really cheap things in utah cost a lot less photographers and utah cannot charge very much and there's a hole I don't know why I think it's a cultural phenomenon I think it's just the cost of living I think there's a lot of things going on in utah that make it so that products are a lot less expensive I don't think income is as high in utah as it is in other states, so they have a really hard time charging a bunch so whenever I look at a photographer's pricing and I see they're from utah, I'm like, okay, that makes sense, you know I'm saying so just consider your market analyzed compared to other businesses and other products. So for example, if you see a photographer who's really good charging one thousand dollars for a canvas and they're in for a sixteen by twenty canvas and they're in new york city or washington d c look at the prices of other commodity products there and granted, I know thousand or campus is not a commodity product but look at the prices of other things there and compare them to your own market and that'll give you an idea of you know how much more expensive it is to live in washington, d c or new york city than it is in north dakota? Yeah go for it right now where I live in north dakota is actually the rent is higher than manhattan really that's not oil go yeah, that way you and she makes a good point north dakota right now is in the midst of this oil boom where their fracking for oil like crazy and they're like employment is through the roof but then they have all these other problems like I mean there's so many weird cultural things going on in north dakota right now because of that industry and there's not enough housing to support the industry so housing prices are going up so well it makes a really good point watch for cultural phenomenon going in your community because a rent may be high, but that may be an anomaly in that market because of something that's happening does that does that make sense? Yeah, which I'm sorry which also plays into the whole like locals versus outsiders and and that's just like a local thing is the people who come in from all over to work and they're already paying two, three thousand dollars a month for their rent for their apartment they don't really you know, I mean they're working day and night teo for that so I have to kind of and also the locals that I have this home studying idea of through galati you know, it might be a feast or famine fields, you know, get eaten up one year so we don't have a whole lot teo spend say, I have to kind of be consistent and not shock them with the whole like, oh, it's a thousand dollars now surprised, you know, so it's so it's, like you said it's different for every every yeah, yeah, exactly. And you make a great point even just overall, the u s right now, after that downturn in the market in two thousand eight it's, you know, going back to the baby boom generation remember, we're like what, which was the major was that after world war two, they all started saving like crazy and just brain ing and tight, and people are doing that. Not right now. My husband and I were just talking to our financial advisor and he's like everybody is saving right now, everybody wants that rainy day fund, I'm doing it, and so that affects things too. So just try. I guess the whole point is think big picture, step outside yourself in your little business in your little town and and analyzed. We read economic magazines. I know that's not most exciting thing in the world, but really, I mean, get watch cem, cnbc and get a feel for what the business community is like out there it's really going to help you in your entrepreneurial journey?
Class Materials
Customizable BP Postcard Templates
Customizable Recipe Tag Templates
Customizable Stat Card Templates
Baby Plan Success Checklist
Ratings and Reviews
I just finished to watch this course. And I confess: I've been struggled all the time during the viewing to say already: I LOVE IT! So, I LOVE this course! Julia is so nice teacher, and photographer, and person. And she is so incredible organizator of whole child's photography business. She is amazing, so meticulous, so persuasive trough all and each one of the important points of this business. And she is just great in the part of studio´s shooting examples with the babies. This is one of the best and most valuable courses I found in Creative Live, thanks!
I've been so fortunate to be able to be a part of the Live audience experience with Julia. She is an amazing person, photographer and teacher. She does a fantastic job of explaining in detail, the steps she has taken that have helped her success as well as the steps that have set her back. We are so lucky to be able to learn from her experiences and to have someone who is willing to put herself out there to teach us and help us to grow as photographers. For anyone considering adding a Baby Plan to their portrait offerings, this class is a MUST have. Julia, you are #awesomesauce !! xoxo - Dawn Potter www.dawnpotterphotography.com
Student Work