Outdoor Lighting: Romantic Look and Patterns with Speedlites
Roberto Valenzuela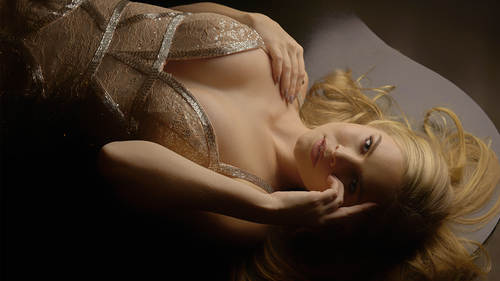 Outdoor Lighting: Romantic Look and Patterns with Speedlites
Roberto Valenzuela
Lesson Info
29. Outdoor Lighting: Romantic Look and Patterns with Speedlites
Lesson Info
Outdoor Lighting: Romantic Look and Patterns with Speedlites
Now watch this calling this put the light on my lance let's get that hasty romantic look that I talked about before so stay right there aim it right at the lens soon the flash air teo one o five on horizontal on the flash on aimed right at the inside of my lands okay one more time one more time I'm right argument right at my lands more time on just a sec just gonna lower the flash out with a little bit almost one more one more one more and then I'm done one more okay let me change into black and white and I'll shoot the same picture black and white all right take a look at that now if you um thiss this could be the sun streaking through trees but because the light is here in my lens it just gives it a what is that french word no yes it just gives it that vintage she amazing beautiful field that you just say like how many my room filters did you put in there and you didn't you know, um if you want to do something cool with this kind of lighting situation you can increase the contrast la...
ter if you want to but this is a great technique if you're shooting people that are a little bit older it reduces contrast in their face uh if you want to make someone look if you want to give it that french old vintage feel to it shoot it this way this looks amazing on you if you didn't use flash you I wouldn't have any of these capabilities to you right? So yeah, everyone is loving it at home absolutely beautiful so pretty just really really cool to see you go through those steps from the natural light and thank you for playing as well. I mean, I never would have I thought tio have put the flash directly into the lens totally cool. Now remember I said when you walk into a location you go through ten steps that you look out right? One of the opportunities of this location is this chair because this chair pass the vertical strips that we spoke about before remember that so um this is gonna be a really hard shot to take your face their riverdale because I'm gonna get like like she'll kill me safety first safety first can you hold this like this it's going to be really interesting but this is the way you roll. All right? Gorgeous like just america looking right was pretty okay let's put that light through here go assumed that two hundred millimeters go the opposite direction uh hold on, guys, it is a little too crazy for amanda so when I switch this real quick instead of doing it this way what I was going to do is basically turned this into a course you see the patterns off lights yeah, in the floor I was going to let me do that one more time for you guys you see that's that's cool what I'll do I'll take a picture of calvin and I'll take a picture with the stripes of like crossing his face making it look super cool in that wall so if you're in a tight spot like this and you got to get a lot of different shots on dh you're like well I have this let's do stuff you know you could try that so we're gonna actually do it against the wall so I need someone to hold the tree again sorry and somebody has to hold this up here you fall this right here way one days to be much closer to him so we wanted to be right there and then I went the flash should go far away about where he is we're gonna point that zoom that flash of two hundred and make sure you miss the cameramen let me try this real quick okay one more race the chair a little bit okay take one more real quick last one race the chair a little bit move the chair this way a little bit now raise the lower the chair a bit there the last one is the good one not that one not that one look at this one sea that one okay so you started teo, you start to develop that took about thirty seconds, right? So you can put the chair down if I was shooting a fashion shoot, I will graham and I would put her on the couch but I would put her face on the floor I would put her feet up into the couch I would put that chair over there, flash it and it will create that mood all the way throughout her body and it will look like wow, it doesn't matter what time of the day it is doesn't matter anything it just matters where your creativity takes you that's what's really important about this class is this class is meant to simplify lighting so you become creative mostly conifers are slaves to windows and slaves to natural lights let's not be slaves to natural light or windows that's beautiful if you get great natural light yesterday I spent the whole day talking about howto enhance pure natural light but today's about if that doesn't work or you want enhance it or do something use your speed lights that's gonna be the next step for you guys okay? And the third step is what I did today don't be afraid to fail I mean, I'm doing this life in front of people watching from all around the world I could totally make a fool out of myself I'm to be quite frank, I really don't care because that's, the way you learned, you know? So all right, that's the outside segment, we're gonna take it inside. And, uh, can I get some question? Yeah, we actually do have a couple question that if you guys happen, they let me know before we go back inside question was, can I use an nd filter to lower the ambient light if I don't have flashes capable of high speed sync? Actually, that's a really good thing to do? Because if you don't want to put your flashes on high speed thing, you can put on a neutral density filter like a three stop, no neutral density and dark in the holes and the whole thing, and you can still keep your shutter speed within the high speed thing. So yes, on the person that asked, I actually have I actually used a five stop on a ten stop neutral density filters, especially for like, landscape photography or whatever you wanna do. Okay? And you actually answered this about. Do you always need more than one flash to have a noticeable effect when shooting outside with natural light, even without jai singh? No, no way did that, we did that with one flash there. Uh, man, we did so many shoots here like this in this little space way shot him. Natural light. We shot him way could have shot calvin in that wall soft and recreate no shadows behind him, but still that light of his face, we didn't do that, but we could have way. I took the photo in the worst possible light situation here with nikki standing way first fixed it. Then we added light where we wanted it. Then we put colvin back there and we added flash and we put a shadow off his body, creating a high contrast situation there. Then we did a romantic shot. Then we put a light in the flash to make a look like french vintage picture there. We finished with a photo using the back of the chair are using a flash to create a shadow graphic element on the wall. All of that, if you can do that in a job, you are golden like you are golden. I need faces in a space like this. Imagine what you could do in a good looking place.
Class Materials
10 Elements to Look For at a Location
Ratings and Reviews
Im sitting in my office listening to Roberto with my earplugs on and I know I have already left 2 reviews but he's so funny…. my family comes into the office asking me "whats so funny" Roberto makes me laugh out loud with his jokes but at the same time, he is SO great at teaching. Im watching for second time to make sure all his good info is ingrained. HIGHLY recommend you take his workshop on Picture Perfect Lighting if you truly want to take your photography to the next level! WOW thats 3 reviews now…can you tell I am impressed
I'm taking a portrait photography course at NYIP online. one of the mentors there recommended the posing book by Roberto. I ended up ordering at the library the posing and the perfect practice book. I fell in love with both books...ended up buying them and signing up here for the year membership just so I can take all of his photos courses. I spent most of my weekend doing perfect lighting course here I am in love with the way that he teaches! He makes something so difficult and challenging for me make sense. I also like that he challenges us photographers to be true professionals. I am thrilled to have discovered Roberto and already noticed my photography is better in the short time that I've been studying him.
Roberto has the personaliyy and gift to relate to others.He is honest and shared some of rhe disaters that occurred, even with high paying and important clients when he failed to follow his proven and tested approaches. He has shared from his extensive knowledge developed by hard work and effort to master his craft. His dedication in attacking his weaknesses and making them a strength is inspiring. I have purchased many CL classes and all have worth the investment so I hesitated to purchase this course because I didn't think there was much new information. However the clear teaching and extensive knowledge shared by Roberto in his unique style caused me to purchase it gladly and believe it is an exceptional value. Roberto has shared his extensive tools, but you will never be the master of the craft without putting in the hard work and testing that roberto testified to. Thanks again CL for bringing the best to us and Thank you Roberto for taking the time and preparation to achive excellance in in this class.
Student Work