Skin 101: Lighting, Retouching and Understanding Skin
Lindsay Adler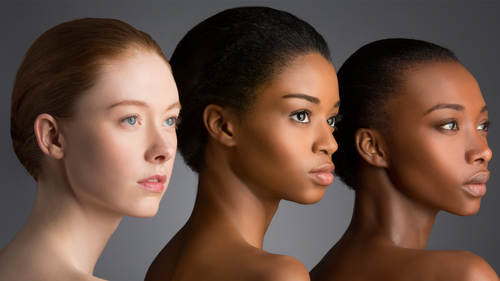 Skin 101: Lighting, Retouching and Understanding Skin
Lindsay Adler
Class Description
Capturing beautiful skin tones is essential to the success of any portrait, yet skin is notoriously difficult to photograph and retouch. Skin comes in all colors, tones, and textures — each requiring different treatment.
Learn how to handle your subject's skin and add polish to all of your portraits. In this course, Lindsay Adler will take you through the essentials of understanding, lighting, photographing and retouching skin in all its variations.
Lay a strong foundation for a great shoot by learning easy make-up tips. Get an in-depth look at how light modifiers, reflectors, and direction of light impact the appearance of skin for both natural light and studio lighting. Learn advanced color calibration and color correction. Master setting up your camera to capture accurate color and when to modifying in post-production to get ideal skin representation.
Lindsay will teach you how to work with a variety of skin textures and tones – whether the skin is very pale, extremely dark, very oily, has extreme blemishes and much more. You'll learn everything from how to photograph each type of skin to how to retouch these varieties in skin.
Software Used: Adobe Photoshop CC 14.2

Class Materials
Skin Retouching Action File
Ratings and Reviews
Lindsay is an INCREDIBLE photographer and teacher, and also seems like a wonderful person! This class is great for beginners and more advanced photographers, as well. She goes into tons of detail on all the technical stuff like lighting and editing, and it is fascinating to see her interact with and shoot her models, work with her equipment, and photoshop like a pro. Huge amounts of information for what you pay for. If you are looking to improve your skills in photographing and retouching people, purchase this class!!
Lindsay is probably my favourite instructor (and that is saying a lot, as there are many incredible instructors). She is so clear in her teaching and she also seems like such a nice and humble person despite her incredible success. This course is one of the best courses I have ever seen. Thank you Lindsay and Creative Live!
Great course. Lindsay Adler is one of the best instructors for any creative live classes that I have seen. Simple and easy to understand, clear workflow, very friendly and non condescending like some other instructors. Could you put a link (maybe I just didn't see it) to where to download the actions used in this tutorial?
Student Work