Lighting 301
Pye Jirsa, SLR Lounge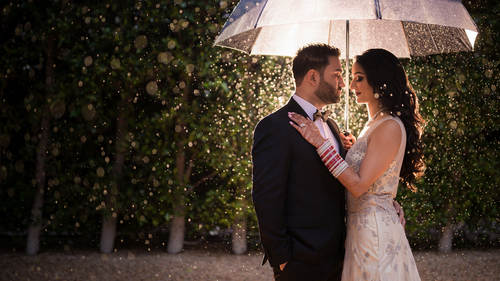 Lighting 301
Pye Jirsa, SLR Lounge
Class Description
AFTER THIS CLASS YOU'LL BE ABLE TO:
Master multiple off-camera flash setups for dramatic portraits.
Control light with flash modifiers such as softboxes, grids, and gels.
Master creative techniques like creating silhouettes anywhere, pin lighting. your subjects, backlighting rain, creating starbursts with diffraction, and much more.
Use various tools in Adobe Lightroom Classic to enhance the images created using the lighting techniques taught in this course.
ABOUT PYE'S CLASS:
This workshop is all about using multi-point lighting setups to consistently make any location look great and help you capture dramatic, creative portraits that will wow your clients every time.
Building on the skills learned in Flash Photography Crash Course, Lighting 101 and Lighting 201, we're going to explore a variety of multi-point lighting techniques and look at different ways to further refine the way we light a scene. We'll start with light stacking to create depth in our portraits before introducing rim lighting, backlighting, and other creative effects and applications. Then, we'll incorporate motion into our environmental portraits via shutter drag and show you how to create composite images that would otherwise be impossible to capture. 
We're going to demonstrate these techniques using a variety of highly portable lighting gear and modifiers. You'll also find "power translations" with each lesson so that you can know the exact power settings used and recreate the same light using any flash or modifier that you already own. Follow along and see how we crafted all of the images featured in this course, from shoot to post, and learn how to fully realize your vision and bring it to life with your camera. 
The next class in this series is Lighting 401, where Pye teaches photographers how to create every natural light effect with flash, including golden hour, soft window light, and direct sun.

WHO THIS CLASS IS FOR:
Photographers with a basic understanding of flash photography who want to elevate their lighting skills
Those looking to boost their creativity when shooting on-location
Any photographer who wants to stand out from the competition
SOFTWARE USED:
Adobe Lightroom Classic 2019
Class Materials
Lighting 301 Exercise Files
Ratings and Reviews
Lighting 301 is excellent! I learned so many new techniques throughout the class. Pye Jirsa is brilliant at explaining new lighting techniques in such an easy to understand way and his mastery of Lightroom is amazing!!! Loved the class and can't wait til implement the things I learned!!!!
I love the Lighting (101-201-301) courses; I have finally understood the concept of lighting and how it works. I have been referring to my notes and go back to all the courses with ease. One of the best courses I have done for myself and my biz; I am so impressed with my work and the lighting I can create.
Pye is a great presenter and is able to make understanding light easy. Now to practice and master the concepts taught. Thank you.
Student Work