Newborn Photography Bootcamp
Kelly Brown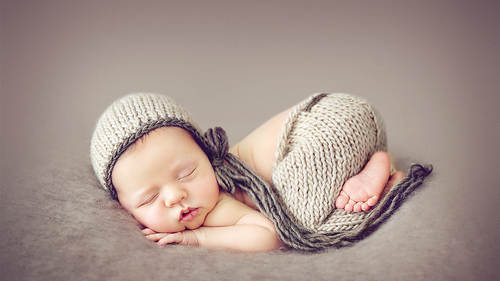 Newborn Photography Bootcamp
Kelly Brown
Class Description
AFTER THIS CLASS YOU'LL BE ABLE TO:
Pose newborns in basic as well as advanced poses, including with siblings and parents.
Set up a home studio in a short time frame, from the studio space to the prop essentials.
Expertly (and safely) use props for baby photography -- or make your own.
Run a business, without being so terrified of things like setting prices, marketing, and building contracts.
Handle infants safely, including using easy techniques to get those babies sleeping.
Tackle creative newborn photography, like outdoor sessions and Photoshop composites.
Shoot and edit newborn photos with confidence.
ABOUT KELLY'S CLASS:
Documenting the first months and days of a baby's life is a powerful art form — but it's also a demanding one. In this Newborn Photography Bootcamp, Kelly Brown covers every aspect of the exciting field of newborn photography, from shooting and editing to running a photography business.
Develop the skills to photograph -- and handle -- an infant with confidence. Learn the flow posing technique for getting a variety of images without waking that sleeping baby. Create beautiful soft lighting. Capture infants and siblings together. Create seamless newborn photography composites.
Start building the foundation for a successful newborn photography business with advice from a veteran photographer that's led workshops in 20 countries. Discover how to design your own props. Learn how to perfect baby photos with easy, realistic Photoshop adjustments. Deliver high-quality prints to your clients -- then book some more with marketing essentials. Find answers to the most frequent FAQs among newborn photographers.
The Newborn Photography boot camp is an ideal class for any photographer that has questions about photographing the tiniest portrait subjects -- and making money at the same time.
WHO THIS CLASS IS FOR:
New photographers: Learn the basics of setting up a business and working safely with infants.
Intermediate photographers: Discover what essentials your young business is missing and learn how to grow your craft in classics.
Experienced photographers: Uncover new poses, props, and ideas to expand your business without having to fast forward through basics like exposure.
ABOUT YOUR INSTRUCTOR:
Kelly is a highly-celebrated family photographer and the owner of the Australian studio, Little Pieces Photography. She's known not just for her heartwarming baby photos, but her easy-to-follow teaching style. The winner of multiple photography awards, she'll also share a behind-the-scenes look at one of her latest award-winning shots in this class. Along with continuing to run her photography studio, she now leads newborn posing workshops across the globe, heads up the instructional website Newbornposing.com, and serves as a judge for international photography competitions.
Class Materials
Preshoot Prep for Mothers
Ratings and Reviews
What an awesome class! I actually started watching this, not because I was interested in newborn photography, but because I thought I could pick up some good ideas for photography in general. Kelly is such an inspiring person and so professional and such a good communicator that she has a lot to offer any photographer. I actually have been inspired to try newborn photography and can't wait to implement the multiple ideas Kelly has so generously given. I think it is wonderful for the profession of photography that she has the spirit to freely share what she knows to help those who are seeking advice and knowledge. Thank you!
I cannot say enough to relay the feeling of gratitude and appreciation for this class. I was very fortunate to be chosen as a studio audience member for this course and what I have taken away from this class will never be forgotten. Kelly pours herself into this class both on the head knowledge of photography and the heart knowledge of building a business and making it work in your life. She is such an amazing soul and I will treasure this experience always. This class is so thorough and works amazingly both all on its own or as a supplement to her other classes. You will not be disappointed. Her knowledge, her demeanor, her care, is brilliant. She pulls you right in, and even as an online viewer/purchaser for the previous two classes, I was able to feel her connection with the audience. She is an amazing teacher!!!! Kelly rocks, Kelly amazes, Kelly loves! Buy it today!!!! You will not regret it!!!!!! And don't forget, purchases get TONS of amazing bonus materials including extra videos and PDF's and manuals. This class is a bargain!!!!!
I really have been so happy & blessed Kelly to learn from you! You are gentle and I love your spirit in which you share your "Art". I am a Nurse and worked Hospice for many years. Many of my co-workers and I recently lost our nursing positions due to department integration and have decided that my passion and love for taking photos of children and babies is something I would like to pursue. I am learning so much Kelly from the way you take the time to gently get the baby in position, follow the baby's lead and enjoy the parents and each moment of the creative process. I am not at all a professional and am just really learning, but am enjoying practicing on my friends children and babies and of course my 4 month and 4 year old grandchildren. Thank you for providing free classes as I would not be able to afford any classes at this time in my life. You have a beautiful gift. Thank you for sharing so eloquently! You have made a difference in my life. Patty from AZ
Student Work