Lifestyle Family Photography
Emily Lucarz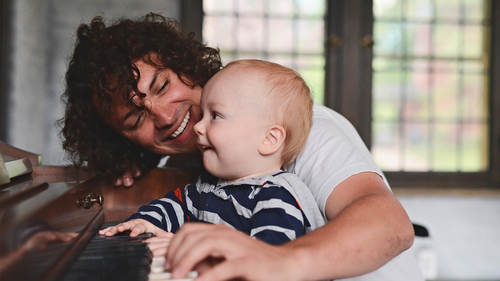 Lifestyle Family Photography
Emily Lucarz
Class Description


AFTER THIS CLASS YOU'LL BE ABLE TO:
Capture authentic lifestyle family images
Plan for a successful lifestyle session
Create genuine interactions even with the littlest family members -- and pets
Edit for beautiful skin tones and stunning portraits
Build a successful lifestyle photography business


ABOUT EMILY'S CLASS:
If you're looking for a portrait photography class to master studio lighting and perfect posing -- this isn't the class for you. Ditch the stiff, boring portraits and create genuine smiles and real family moments in Lifestyle Family Photography with Emily Lucarz. Learn how to create memorable images of real family moments.
From planning the shoot to post-processing in Adobe Lightroom and Photoshop, dive into the world of lifestyle photography. Learn how to tour a home while looking for light sources, then use window light for bright, beautiful images. Gain techniques to create genuine smiles from kids. Determine the gear you need, from great portrait lenses to cameras.
Whether you simply want to take better photos of your own kids or you want to build a career in lifestyle photography, this class provides the foundation. Learn lifestyle portrait photography alongside one of the Midwest's most in-demand family photographers, the engaging and fun Emily Lucarz.
For photographers turning a passion for family photography into a business, gain valuable insight into creating portrait packages, setting prices, and displaying your work. Learn how to build your portfolio and how to manage a photography business.


WHO THIS CLASS IS FOR:
Budding photographers ready to turn a passion into a profession
Parents that want to capture better images of the everyday moments
Professional photographers ready to do more with lifestyle images


ABOUT YOUR INSTRUCTOR:
Like many family photographers, Emily got started after her first son was born. Now nearly a decade later, Emily is one of the top family photographers in the Midwest -- booking often nearly a year in advance. She's known for the way she works with young kids and families to create genuine interactions, along with capturing fun perspectives. Emily's charisma and easy-going teaching style has allowed her to lead workshops across the U.S. Learn from Emily right where you're at in one of CreativeLive's top-rated lifestyle classes.
Class Materials
Email Template & Family Prep
Bring it Forward Photoshop Layer
Ratings and Reviews
Emily reignited my passion for lifestyle photography and gave me the tools that I needed to give my business a creative and profitable boost. Seeing how effortlessly she interacted with families and the efficiency of her workflow was inspiring. I'm excited to shake things up and make some positive changes in my business that I know will lead to success. Thank you Emily and thank you Creativelive for this fun and informative class!
Watching Emily on CL - I rarely comment, but wanted to pop in and say what a great class it is! Full of helpful information and good content. One of the first classes that moves at a perfect pace, keeping things interesting & engaging. I tend to lose interest quickly when classes drag, but she really does such a fantastic job, which is refreshing. Makes watching the class really enjoyable! Thank you!
I was just hoping on here to post how much I loved this class. I used to be a portrait photographer, veered away for a bit to focus on more conceptual art photography but i still am interested in lifestyle photography. Emily is very inspiring, her bubbly personality was a joy to watch how she interacts with families especially the kids. Her work is phenomenal! (in response to one of the bad reviews, about her cutting off children shooting on a live workshop while tethered and teaching can easily explain this away as you can tell from her portfolio that she always has compositionly beautiful images) This class has renewed and inspired my love of lifestyle and i have been shooting so much since the class! Definitely used her tips and tricks to improve my pictures! highly recommend this class!
Student Work