Mobile Workflow with Adobe Creative Cloud
Jared Platt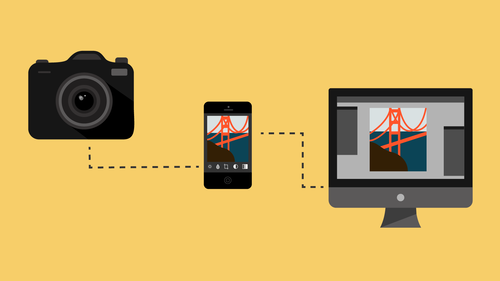 Mobile Workflow with Adobe Creative Cloud
Jared Platt
Class Description
Being a professional photographer takes hustle and grit. You're always on the move and you're juggling multiple clients at once, making organization vital. It doesn't leave you much downtime, much less the continuous hours it takes to edit all of your photos. Adobe Creative Cloud® has mobile workflow options that will allow you to edit on the go, and stay organized while you're traveling from job to job.

Jared Platt is a successful wedding photographer, and one of the world's leading Lightroom® and workflow gurus. 
Join Jared for this class, and you'll learn:


How to edit your images on-location, using your camera or mobile device.

How to use applications like Lightroom Mobile®, Lightroom® on the Web, Adobe Capture®, and Adobe Creative Cloud®. 

How to use geotagging with Adobe applications for a streamlined mobile workflow.

How to share your images with the world, and receive feedback from clients and friends.
After taking this class, you'll be able to edit your images on the go and have all your work instantly available at home on your computer. You'll discover the most efficient way to select, adjust, and share your photography, no matter where you are. Jared will also teach you how to make stunning slideshows, movies, and interactive stories using your mobile devices. 
Software Used: Adobe Photoshop CC 2015 17.0, Adobe Lightroom CC 2015

Class Materials
LR Link tor Photo Feedback
Deep Dive into Adobe Clip® and Adobe Premiere Pro® HD
Ratings and Reviews
I was able to participate in the live taping of this course in the CL San Francisco studios, and it was a great experience. Jared is an enthusiastic, entertaining and very knowledgeable trainer as well as an accomplished photographer. He not only understood every aspect of the Lightroom mobile technology, but was able to advise us on how to adapt it to our needs and develop an efficient workflow to leverage the capabilities of this emerging technology. There are complexities of the interface between your mobile devices, the LR Mobile Cloud, and your primary computer that would be challenging to figure out on your own, and I highly recommend this course as a way to provide a clear picture and help you develop a path to adopt this very useful technology. Whether you're a high volume professional photographer or an avid hobbyist, you will find ways to incorporate LR mobile into your workflow as a result of this very informative course.
Great course for those who are new to Adobe mobile products or for those who want to understand how to implement an organised and efficient Adobe Mobile Lightroom Workflow. I was in the live audience and over two days Jared covers everything from beginner to advanced in a logical sequence with clear demonstrations, excellent supporting visual materials, detailed Q and A and a fun and engaging delivery. I'm really excited about what is possible! Definitely worth buying and watching from start to finish.
This class is ESSENTIAL for anyone in photography. Jared's teaching style, humor and sheer knowledge have me so excited about everything I can do with Lightroom Mobile and all the FREE Adobe CC for products that go along with it. I am currently reorganizing my entire LR catalog in order to utilize these tools for my past, current and future work. I cannot emphasize enough the amazing value of this class. I was lucky enough to be in the audience for this class and had such a fun time. So many aha moments. He really knows how to make a seemingly complex subject simple and easy to use.
Student Work