Light Shaping Tools for Professional Photographers
Tony Corbell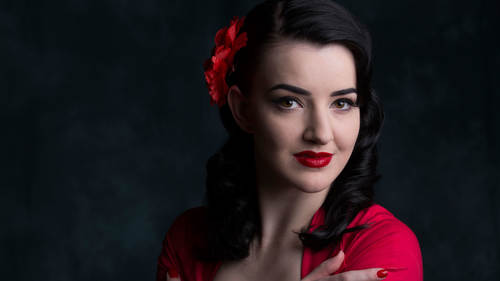 Light Shaping Tools for Professional Photographers
Tony Corbell
Class Description
Light is the photographer's most powerful medium. Professional photographers know how to shape it and reflect it, divert it and redirect it. They can tame its harshness and coax it into a subtle glow, use it to dispel troublesome shadows or highlight a striking moment. 


Effectively curating light during a shoot can bridge the gap between mediocre images and truly captivating photography. All it takes to bend light to your will is knowledge of the right gear, and when to use it. Tony Corbell is a professional photographer and a master of studio lighting. Join Tony for this course, and you will learn:


How to use light shaping tools and their specific uses

How to creatively use reflectors of all kinds

How to use soft boxes, umbrellas, ring flashes, and other unique tools in the studio
Tony will draw on his decades of experience to teach you a full technical understanding of the gear you need to shape light to your purpose. 
Class Materials
Corrective Lighting Techniques for Portraiture
Light Meter Display & F-Stop Setting for Exposure
Scene, Subject, & Light Contrast Article
Judging Image Effectiveness Criteria
Ratings and Reviews
Bought this class on sale for 19$ and it was a great buy considering it was my first class I purchased on CL. Tony is an excellent teacher and demonstrates extensive knowledge on lighting and different uses of modifiers. Overall this is an excellent course for any one who is interested in learning studio lighting, this will give you a great detail of information.
This is my first time watching Tony Corbell teach and work he was great! I am a natural light photographer and this class made me think about picking up some lights and umbrellas! You can tell he absolutely loves what he does. Thank you for sharing your knowledge!
Important information if you want to be a photographer. Great teacher, good pace!!
Student Work