Nikon D800 Fast Start
John Greengo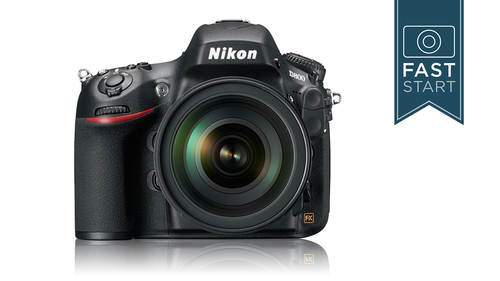 Nikon D800 Fast Start
John Greengo
Class Description
Join John Greengo for an in-depth step-by-step tour of the Nikon® D800. With a hands-on introduction to your camera's operations, detailed instructions on how all the menus work, and instruction on how to shoot great photos with this specific camera model.
Ratings and Reviews
John is a phenomenal teacher and has a great style and his hard efforts are saw in his knowledge and the detail in his slides. This course was great however I would have liked more from this course. It seemed as if it scratched the surface of the D800 but not really got into the micro details of the features of this camera. In my opinion this is a GREAT course for the person just purchasing the camera. Keep up the great work John.
I've been shooting with Nikon DSLRs since 2007 and I would rate myself as an advanced amateur (I've shot a few weddings and have published material in digital and print forms). I really enjoyed this course because it brought me up to speed in a visual way with the technical advances to the Nikon system. John's a good, systematic teacher and his visuals are very helpful. I actually enjoyed the basics refresher part of the course and the price is very reasonable - this would be a $400+ PD if you went to a day course like this in Sydney, Australia.
I loved this class. I was afraid that when I got my D800 it would take me weeks to feel comfortable with it (I was a Canon user before). But after this class, I was immediately ready to put my old canon away for good. Plus, he walked you through all of the settings so my new camera was set up perfectly. So happy I bought this course
Student Work