Learn How to Use Photoshop Elements
Khara Plicanic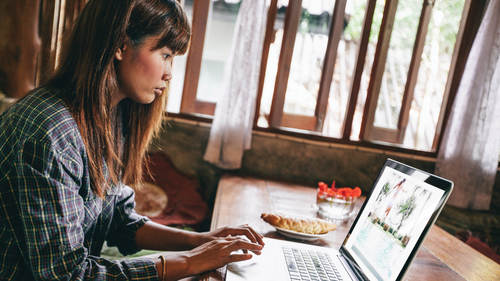 Learn How to Use Photoshop Elements
Khara Plicanic
Class Description
We all have hundreds of images on our smartphones and cameras that we never do anything with. Adobe Photoshop Elements is the perfect tool for beginners to use for organizing and editing those images. Khara Plicanic will show you the practical ways to use this software by using step-by-step projects you can follow along with at home. You'll get hands-on practice at making selections and working with layers, doing simple retouching, and adding text to your images.
You'll also learn: 
• Basic adjustments to color and adding contrast to photos 
• Understanding resolution and image resizing and how to use the crop tool 
• Simple retouching and image compositing
No Photoshop Elements class would be complete without shedding light on file saving and organizing your images for a complete workflow! 
By the time you're finished with this class, you'll be creating beautiful images to share with your family and friends.
Software Used: Adobe Photoshop Elements 15

Ratings and Reviews
Just watching this class live. It's my first class with Khara; she is a wonderful teacher, moving at a steady speed but always being careful to let us know what she's doing in the moment. I would classify myself as intermediate in terms of PSE but I've learned lots of little things that will make further use even easier and more fun. I really appreciated her descriptions of the difference between PS and PSE and her encouragement in using Photoshop Elements and all that it can do.
I have only been able to watch portions of this class but every single part that I have watched has been technically clear and inspiring to me. Based on this experience and the thorough, 58 item list of lessons, I will surely be buying this class soon! Thank you Khara and Creativelive for making a class on this topic and making it be super!!
Great course. You can tell she knows the programme inside out.
Student Work