Healthy Pregnancy, Healthy Baby
Jill Miller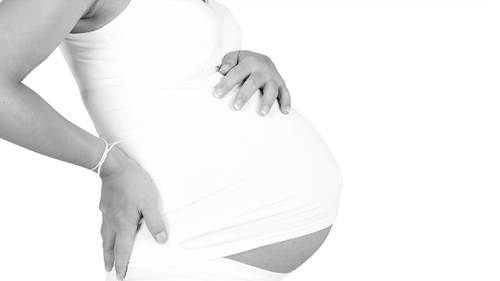 Healthy Pregnancy, Healthy Baby
Jill Miller
Class Description
Pregnancy is a time for joy and excitement, but it's also a time that's accompanied by a confusing new set of physical challenges. Join creativeLIVE instructor Jill Miller for an introduction to the pre- and post-natal choices that ensure a safe and healthy pregnancy.
Drawing on years of experience with moms-to-be, her own pregnancies and working with bodies of every shape, size, and condition, Jill will teach you self-care strategies, relaxation tools, and strengthening therapeutic techniques that set the stage for a strong, healthy pregnancy. You'll learn exercises to help your body thrive through pregnancy and recovery. Jill's methodology trouble-shoots common post-pregnancy pain and alignment issues before they begin. Jill and her panel of experts will also dispel nutrition myths, kegel science, cross-cultural birth strategies and so much more.
Whether you're trying to conceive, expecting, or recovering post-delivery, this course will give you the knowledge you need for a healthy pregnancy and healthy baby.
During this workshop, Jill will be joined by Katy Bowman, Kelly & Juliet Starrett, Esther Gokhale, Dr. Eden Fromberg, & Sarah Fragoso,
Class Materials
1 Month Eplifefit Membership for 1 Penny.pdf
Half Off YTU Gold Series Starter Package.pdf
3 Ways to Sleep More Comfortably.pdf
8 Steps to a Pain Free Back Free Chapter.pdf
Fertility Fuel Everday Paelo Recipes.pdf
The Abdominal Vacuum Eccentric Diaphragm Stretch.pdf
Every Womans Guide to Foot Pain Relief.pdf
Ratings and Reviews
so useful, so helpful. Loved the guests. Would highly recommend to anyone thinking about becoming pregnant or working with prenatal clients. Great posture & alignment knowledge bombs
I do definitely recommend this course, though I wish there were room for a bit more nuance in the "of course"/"no thanks" model creativelive offers for reviews. This course is really helpful for thinking through movement and posture issues during pregnancy, and I think I'll take a lot of the lessons I learned here into my daily life even after my baby is born. It's worth sitting through all the lessons, and I am confident that most people will come away with new and useful information. d That said, this course contains a LOT of chitchat, which can be frustrating at times. All of the presenters know each other, and there's a lot of back and forth about their relationships, etc. It gets pretty tiresome. And there's quite a bit of in-course advertising for Jill Miller's products, which I haven't found so much in other classes. Also, I found the advertising for this class just a tiny bit deceptive. There aren't as many "classes" as listed in the description, because some of them are introductions, wrap-ups, and credits. I recommend just skipping those classes and focusing on the ones that specifically name what content they will address. Despite those limitations, I found this class worthwhile...just know what you're getting into!
Student Work