Easy Exercises to Improve Your Vision
Eric Cobb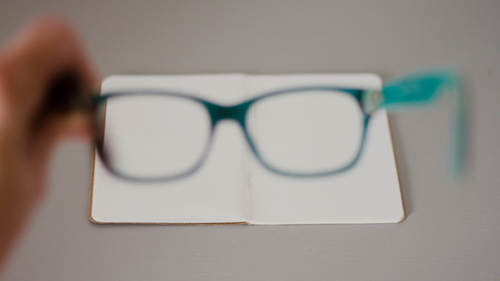 Easy Exercises to Improve Your Vision
Eric Cobb
Class Description
If you find yourself squinting at your computer monitor, frequently updating your glasses prescription, or suffering from headaches, this course will help you improve your vision by retraining your brain to better communicate with your eyes.
Dr. Eric Cobb, creator of the Vision Gym, will explain how many vision issues are caused by miscommunication between your eyes and your brain. You'll learn customizable strategies and exercises that target and improve your specific vision issues. From self-massage to isometric exercises to simple eye chart assessments, you'll gain an eyesight improvement toolbox that you can implement anywhere and at any time.
Class Materials
Easy Exercises To Improve Your Vision Course Resources
Vision Gym Multi Size Font Chart
ZHealth VisionGym Convergence Divergence Charts
ZHealth Visual Charts Far
ZHealth Visual Charts Near
Ratings and Reviews
fantastic course. very fascinating connection between vision, body, mind and brain that really applies to everything in our lives. with accurate and comprehensive explanations and practical advice. thank you for such a broad perspective on what our body and mind is capable of doing. i 100% recommend this course to anyone who is seeking not only performance and improvement, but also general (and specific) awareness of what we as human beings actually able to do and achieve . THANK YOU. :-)
This course is remarkable. I bought it with the hopes of improving my vision to get rid of my readers and eye fatigue and it has done more than that! I started this in September 2019 with 20/40 vision, and now, about six months later I am at 20/20! My goal is now 20/10. I do the Brock string daily, as well as keep the convergence/divergence charts at my office and start/end my day with them. The routines are simple enough for me to do 5 mins at a time, and the results are outstanding. I'll ALWAYS exercise my eyes from this point forward in life. So grateful for this course!
I'm on week 5 of the program and the results are nothing short of amazing and life changing. Few courses deliver above the 80/20 Paretto paradigm but this in fact exceeds it. Out of the fog into clarity once again. Great alone for those exploring the fascinating world of neural plasticity. Thanks again to Dr. Cobb.
Student Work