Final Cut Pro X
Rob Adams, Vanessa Joy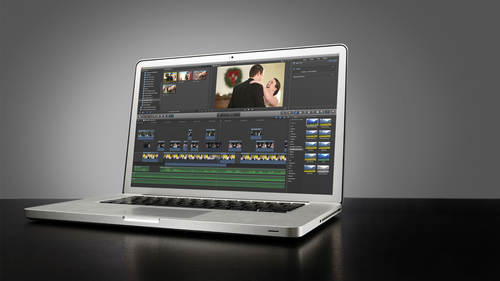 Final Cut Pro X
Rob Adams, Vanessa Joy
Class Description
In this Apple Final Cut Pro X course, explore FCP X in-depth with Rob Adams and Vanessa Joy! Rob teaches editing theory and practice, helping you master all the important aspects to this complex program. Using examples from wedding films and corporate films, Rob shows how he uses the many tools in Final Cut Pro X most effectively. If you're interested in editing your own work, this Apple Final Cut Pro X training tutorial is for you!
SOFTWARE USED:
Apple Final Cut Pro X (10.0.8)
Class Materials
Client Communication and Business Pack.zip
Vendor Resource Guide.pdf
Ratings and Reviews
I've been using FCP since 2013 or so I thought! Until I went through the lessons here and boy was I hooked on! I've learned a ton of stuff that I can use from this course! Really awesome course for beginners to professionals and a must for wedding cinematographers! I loved every bit of this course! Thank you.
Rob Adams and Vanessa Joy are incredible speakers and thoughtful educators. In three days, they take you through the basics of editing theory and explain everything you need to know to dive into FCP X. Rob even details how to do advanced color grading at a pace that is clear and easy to understand. Without a doubt, this course has done more to improve my personal and professional use of FCP X than five years of experience working with video and audio. A+ great course.
Thoroughly enjoying this course! I have seen all of Rob & Vanessa's creativelive workshops to date and am constantly and consistently learning something new. Thank you for sharing your wisdom. I am really looking forward to working this into our company with our first cinematography wedding in May! Courtney Liske Photography
Student Work