Adobe Illustrator: From Shapes to Complex & Beautiful Illustrations
Junichi Tsuneoka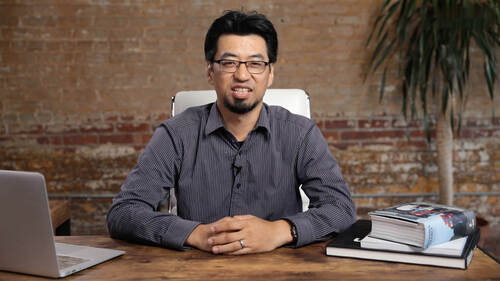 Adobe Illustrator: From Shapes to Complex & Beautiful Illustrations
Junichi Tsuneoka
Class Description
AFTER THIS CLASS YOU'LL BE ABLE TO:
Draw simple shapes and transform them into intricate designs fast.
Master basic and advanced design principles used to create professional illustrations.
Achieve an instant visual impact with your professional illustrations.
Visualize, plan and develop your illustration concepts before stating your project.
Use basic and advanced shape tools confidently.
Create an environment for converting pencil sketches into editable vector graphics.
Work with color and achieve depth and detail in your designs.
Finalize your designs by professionally fine-tuning them.
ABOUT JUNICHI'S CLASS:
In a world where everything has been done before, there is something to be said for creating your own work from scratch. Basic shapes are a strong tool for communication because of their familiarity and simplicity. They can, therefore, act as a basis for powerful designs and illustrations.
This course will teach you everything you need to know to create original, complex graphics from basic shapes. You'll learn each step of the illustration process from concept development to creating sketches, vectorizing, perfecting composition and color right down to fine-tuning and final delivery.
You will cover two case studies, showcasing the workflow of creating a captivating illustration. By the end of this course you'll be able to create stand-alone graphics and illustrative patterns with ease.
WHAT YOU WILL LEARN:
How to do flexible, hand-drawn sketches before starting your project
Expert tips for working with pencil sketches
How to duplicate basic shapes to create patterns and more complex shapes
How to use Reflect, Skew and Rotate tools to transforms shapes into complex designs and combine multiple shapes with the Pathfinder tool
How to import a pencil sketch in Illustrator and convert it into vector shapes
How to introduce large, medium and small design elements to your overall design
How to introduce foreground, middle and background elements to your design
WHO THIS CLASS IS FOR:
Anyone who has already learned the basics of Adobe Illustrator
Designers wanting to brush up their illustrative design skills
Illustrators wanting to advance their careers and gain a competitive edge
Creatives wanting to learn advanced Illustrator techniques
Digital marketers and content creators with intermediate Illustrator skills
Intermediate level.
SOFTWARE USED:
Adobe Illustrator CC
ABOUT YOUR INSTRUCTOR:
Graphic design and illustration expert with an established "California Roll Style" - a visual and conceptual fusion of Japanese pop and American urban cultures. Junichi Tsuneoka's work possesses highly communicative, assertive graphics and contains clear signs pointing back to his strong design background.
Ratings and Reviews
Student Work