Using Composite Photography to Create a Fantasy World
Karen Alsop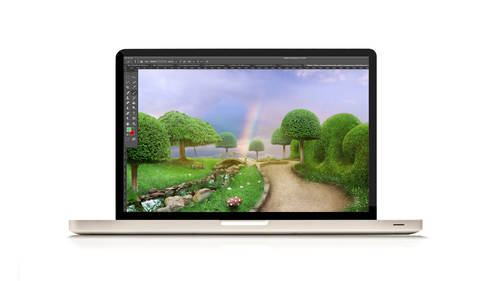 Using Composite Photography to Create a Fantasy World
Karen Alsop
Class Description
Karen Alsop is known for creating beautiful fantasy worlds through her unique compositing techniques in Adobe® Lightroom® and Adobe® Photoshop®. Whether you're a wedding, portrait, landscape or commercial photographer, this class will show you how to create beautiful and distinctive images you can offer your clients to expand your business.  

Join us for this class, and you'll learn how to: 

Shoot with your composite in mind: lighting, posing and angles.

Choose background and subject images that will work best in the composite.

Learn Adobe Lightroom and AdobePhotoshop techniques to create a fantastical atmosphere.
Karen's emphasis on creativity and imagination in her process has helped her to make a product that competitors have a hard time recreating. Karen's beautiful, intricate work is not simply the result of vast technical skill, but rather is the careful integration of a number of elements. She puts subjects at ease and inspires them with artful direction; incorporates them into fantasy landscapes using Adobe 
Lightroom
and Adobe 
Photoshop 
and then effectively prices and markets the final product.
Software Used: Adobe Photoshop CC 2015

Class Materials
The Story Art Journey eBook
Planning a Composite Video Tutorial (Large download - 1.2gb)
Ratings and Reviews
I've found many great instructors at CreativeLive and Karen ranks right up there at the top! With her relaxed, thoughtful manner of presenting, I was immediately hooked. Her organization, clear explanations and demonstration, and on target response to questions are superb. This course covers an amazing range of skills and tricks of the trade. Whether you're interested in getting better shots to work with, better workflow at the computer, or better output at the end, Karen covers it all.
Karen is very talented and a great teacher and I enjoyed every minute of the course. But what I found to be the best part was seeing what an amazing person she is. The video of compositing the disabled children to make their dreams come true had me in tears. It has inspired me to use my talents to help others and not learn photo manipulation for self enjoyment. God bless you Karen.
This was such an amazing class! Karen is so talented, inspiring, and such an amazing teacher. Very forthcoming and open about all of her techniques. I'm so looking forward to jumping into compositing, I feel like this is definitely something my soul desires to explore and Karen has made it so easy and accesible through her beautiful course! Thanks so much Karen and CreativeLive!
Student Work