Sony A7r III Fast Start
John Greengo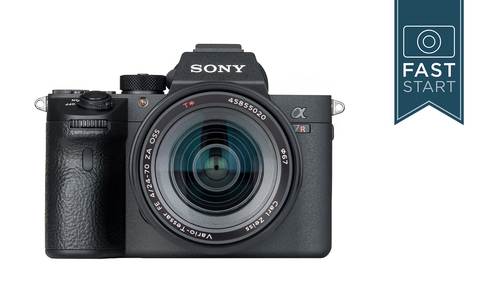 Sony A7r III Fast Start
John Greengo
Class Description
Get the most out of your new Sony A7r III with this complete step-by-step walkthrough of the camera's features. You'll learn why this camera is highly sought after by enthusiasts and professional photographers alike. Join expert photographer John Greengo as he gives you all the information you need to understand the camera's buttons, menus, and functions.
In this Fast Start class John will discuss:
Improved performance at 10fps for shooting action shots
High speed continuous shooting
Improved 5 axis image stabilization
Faster, lower-noise image processing
High quality 4K video
John is a CreativeLive veteran instructor and an experienced photographer. With over 50 Fast Start classes in the CreativeLive catalog, he will discuss the complete breakdown of your camera's exposure, focus, metering, video and more. John will also explain how to customize the Sony A7r III settings to work for your style of photography.
Ratings and Reviews
Super great clearly explained guide for the Sony a7r III. John is always a fantastic knowledgeable instructor who knows how to teach all about cameras in a super clear organized way. I love John Geengo classes!
As always, John shines as a teacher extraordinaire! His visuals, pacing of presentation, clarity, and and adherence to the class objectives are all spot-on. As a devoted A7r II user for the past 2 years, this was a great review of the shared features, and gave me the best information for evaluating the cost/benefit of an upgrade to the A7r III now.
John Greengo is the man. I've been watching CreativeLive classes for years and there is no better instructor than him. I recently upgraded from the A7r II to the III and had been waiting for this course to be offered. John is incredibly knowledgeable and, with great dedication, provides all pertinent information related to operating and knowing your new camera. If it weren't for John, I wouldn't know the ins and outs of my new camera and would struggle with optimal settings which would decrease the best output possible. You rock, John. Thanks again!
Student Work