Introduction
Curtis Jones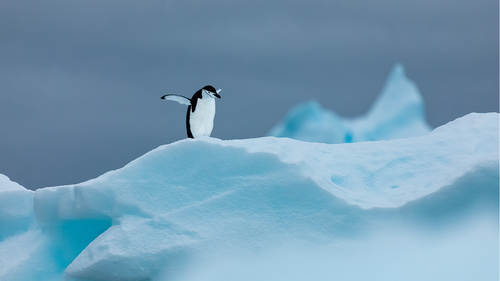 Introduction
Curtis Jones
Lesson Info
1. Introduction
A quick Introduction to the class, Curtis, and what students can look forward to.
Lesson Info
Introduction
Yeah. Hi everybody. My name is Curtis jones. I'm a photographer from Canada and welcome to my class, minimalism, photography. I got a lot of fun stuff to share with you guys. I've got some theories, some techniques, all kinds of examples. We're gonna go through all the different elements of what I consider important in creating minimalist photos, how to simplify compositions and get rid of visual clutter to hopefully show you guys step by step, how you can start incorporating a lot of the minimalist technique and style into your work. And then we're gonna go outside, we're going to harness up the dogs were gonna fly some kites, we're gonna get out into the snow and have some fun adventure and do some real time real world photo shoots and apply all of that technique and theory so I can show you guys how I would use these minimalism concepts in actual work that I do for my clients and for my personal work. So it's gonna be a lot of fun. I'm really excited to share this place with you guy...
s. I'm excited to talk about minimalism, but I'm probably more excited just to show you guys this backdrop. I really wanted to shoot this class up here because this place is so important to me and I really feel that minimalism, photography, that style just pair so nicely with this place. This environment, the locations, the characters. Thanks for signing up. Thanks for taking the first step and hitting this. Welcome to introduction part or maybe you're just watching a trailer. Point is you've done the hard part, You press play once you can press it again and again and again. These guys are excited. I hope you have a good time. Uh, so welcome.
Ratings and Reviews
This is a brilliant course which I can highly recommend. I have done some Minimalist photography but still found the lessons very interesting. I enjoyed the discussion on colour vs. B&W. My favourite part was to learn how long it takes to plan a shoot, wait for the right conditions, even change the subject if the initial idea doesn't work and see the other images taken during the shoot before (or after) the final image. The presentation is excellent - love the cat :-).
Great Job! Great course! loved the bloopers, had a few laughs. I really enjoyed how he showed a little of how he worked the scene of a few of his images. showing multiple images and how he got to THE shot.
Great class, good length and easy to follow along. A fantastic way to challenge yourself to look at composition differently and a course full of useful tips to try out.
Student Work