Introduction to Shibori Indigo Dyeing
Kaari Meng, French General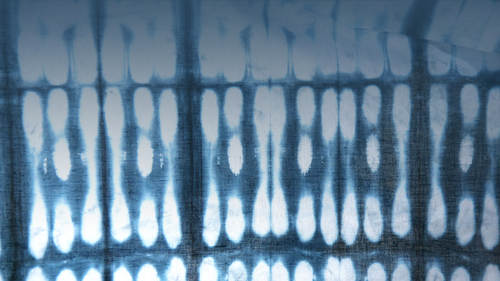 Introduction to Shibori Indigo Dyeing
Kaari Meng, French General
Class Description
Shibori dyeing is a classic technique that makes a bold, modern statement. Learn the right way to dye in
Introduction to Shibori Indigo Dyeing with Kaari Meng
. 
Shibori is a bit more elegant (and complicated) than tie-dyeing. Indigo dye requires careful handling and in this class, Kaari will help you prepare for a successful dye job. You'll learn how to: 
Create the indigo vats 
Prepare and dip the cloth
Ensure the color lasts
Kaari will demonstrate the Kumo technique, and show you how to wrap and prepare the fabric, and the best ways to build up color. You'll also learn the Itajime technique and how to block the patterns onto the fabric.
Introduction to Shibori Indigo Dyeing with Kaari Meng will cover everything you need to know to create truly unique, one of a kind pieces.

Class Materials
Intro to Shibori Supply List
Ratings and Reviews
Kaari is such a great teacher! She outlines the basic process and steps in the indigo dye process, and encourages experimentation. I enjoyed hearing the traditional terminology, and learning more about how indigo dye interacts with different types of fabrics. Kaari provides lots of tips for adapting your process for different materials, so you always get a deep, rich blue dye. It really got me brainstorming: I started seeing all sorts of things around my house as potential resists for my dye projects! I love that indigo dye projects turn out different every time, and that this should be celebrated! As Kaari mentions, indigo dye projects have a wabi sabi aesthetic, and there really are no mistakes.
I came across this video a couple years ago and have been wanting to try it. The instructions and technique were very clear. We're going to include an eight year old in the project so it will be fun to see how creative she will get!
I found this class and this art form on a whim late at night and it has been such a fun project! I got the kit from French General and followed along with the videos and it couldn't have been easier. Everything is explained and demonstrated clearly and I can't wait to start the Intermediate class.
Student Work