Carve Your Own Stamps
Meagan Lewis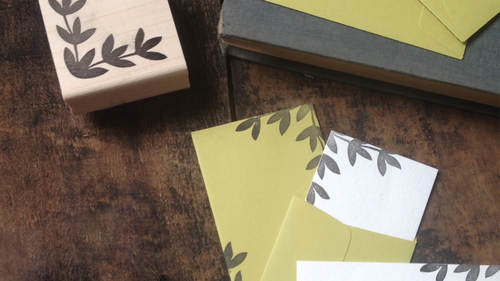 Carve Your Own Stamps
Meagan Lewis
Class Description
Custom stamps are a great way to add a personal touch to creative projects. Learn how to make your own stamp in Carve Your Own Stamps.
Meagan will teach the fundamentals of how to make your own stamps for printing in this fun and informative class. She'll demonstrate the complete process for making stamped place and escort cards. You'll learn how to::
Transfer a design and carve a stamp
Mount and clean your stamp
Stamp your cards
Meagan will also discuss the different types of inks available on the market and which ones are best for printing on paper.
Check the bonus materials below for a complete product list of the tools and supplies you need to finish this project.
Class Materials
Meagan Lewis - Carve Your Own Stamp Supply List.docx
Ratings and Reviews
I found this nugget of a course a really inspiring boost for me in my own stamp carving. Good information delivered in a calm and clear way by an engaging instructor. Worth the time and money!
Super short class but had the info I needed to start! Thank you
Thank you Meaghan for the overview and demonstration for how to carve stamps. I am completely new to learning how to carve so this class was very helpful!
Student Work