Infographic Elements from Scratch in Illustrator
Jason Hoppe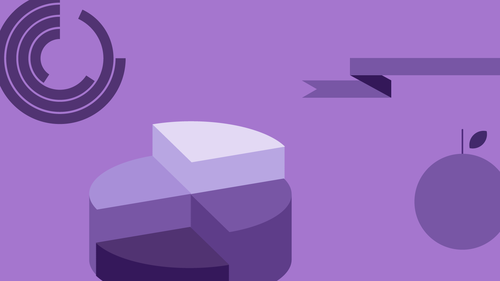 Infographic Elements from Scratch in Illustrator
Jason Hoppe
Class Description
Infographics are an effective way to provide a visual representation of information. In this beginner-friendly class, Jason Hoppe will take you through image-making techniques in Illustrator to use when building Infographics.  
You'll learn about:
Common icons used in infographics and how to create them 
Creating patterns and effects 
Using the shape builder tool 
You'll then use the elements you created in a simple info graphic that is flexible enough to use in multiple ways. This class comes with an Illustrator file containing all the graphics created in the class. A great bonus that you can customize and use in your projects, in addition to what you create on your own. Get started today!
Software Used: Adobe Illustrator CC 2015

Ratings and Reviews
This class is so much fun! I gobbled it up because I enjoyed every minute. It begins my journey into infographics, something I intend to put in my portfolio. Jason Hoppe is a great instructor who really knows his stuff. If you want to have fun with Illustrator, this is the class for you!
I bought the first version of the course of Infographics and I strongly recommend it to anyone who wants to learn how to use Illustrator. Exactly as he explains in the video, this is not a course just to learn how to make graphics. At the end of the course you will be able to develop just about anything in Illustrator. Really! All the knowledge I have today of this tool, started from this course of Infographics to which he refers. Not only the content is comprehensive, but Jason is a great teacher, explaining everything very, very simply. I'm looking forward to watching this update.
Jason, you ROCK! I learned a lot of things during this class. Thank you for being such a great teacher and taking time to share your knowledge. Will continue to purchase your classes. Sandra
Student Work