Secret Emails Are Your Friend
Justin Kerr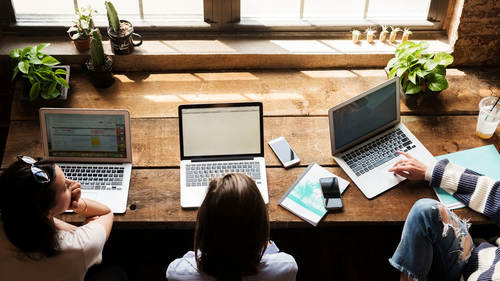 Secret Emails Are Your Friend
Justin Kerr
Lesson Info
6. Secret Emails Are Your Friend
Lesson Info
Secret Emails Are Your Friend
Now here's a little secret between you and me. Have you ever sent a secret email? I do this all the time. It's one of my super secret ways that I get ahead in life. I send secret emails, and what I mean by that is there's no one else that knows that I'm doing it. And so what happens is if someone on my team sends me a good email, I forward it to my boss and I say, Hey, boss, Knicks doing a great job, Check out this email and then the thing that makes a secretive I BCC Nick. And so Nick is seeing that I'm putting him on blast with my boss. I'm sponsoring him. I'm showing what a good job he's doing, But I'm doing it in secret, and it has even more meaning. And then the boss replies, Bag goes, Hey, great job. So happy to hear next doing that, that I forward that email the nick and now Knicks doubly stoked. And guess what? I look good, because now Nick stoked that I am sending secret emails about him. My boss is excited that he knows that next, doing a good job and I'm sitting in the middl...
e of it and I look like a king maker. So sending secret emails behind the scenes is a way for you to get ahead and get more credit in your career. Now, one of the things you want to think about with secret emails is you can pre program your boss to show up in a certain way for a meeting. So sometimes I send secret emails. My boss and I say, Hey, boss, listen, I've been trying to coach Chris on how to give good introductions during his presentations when he does his presentation today, Can you give them a compliment and let him know he's doing a good job? If you think he did and then what happens is the boss now knows there's something that you're working on with Chris. Now Chris gets up to present in the meeting. If he does a good job, you're hoping or expecting that he does because of you're coaching. The boss is going to say, Hey, Chris, good job on that introduction. Now, as far as Chris is concerned, you're a hero because you've been telling him what to do. You've been giving him advice and now it's been recognized by the boss's boss. So these secret emails have their own power to kind of program the working world around you and keep giving you points at every turn. So keep an eye out for these chances just to send these little communications around that give you a leg up on everyone else.
Ratings and Reviews
I loved it. Clear and simple. No time lost and a guy passionnate about emails. That is enjoyable to watch and very instructive, thanks.
I adopted these recommendations with great results. Even noticed that my boss started doing many of the same things in his email communications. Bring back MR CORPO podcasts! Bonus section, bonus section...
Student Work