How To Win An Email Fight
Justin Kerr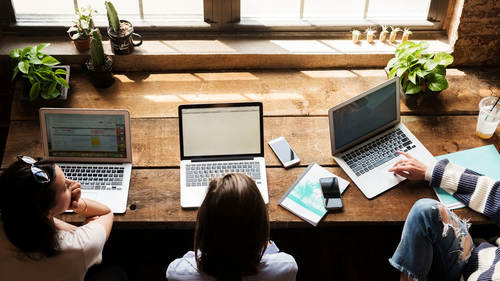 How To Win An Email Fight
Justin Kerr
Lesson Info
4. How To Win An Email Fight
Lesson Info
How To Win An Email Fight
next thing we're gonna talk about is a little bit controversial. It's kind of a hush hush topic, but we're gonna talk about email fights. How do you win an email fight? Not everybody knows how to win an email fight. Have you ever been in an email fight? People love email fights. It's kind of like in high school everyone kind of looked around. Those who email fight and it was kind of standing around the computer and the like. Justin's in an email fight. I wonder what he's going to say. This is gonna be so cool. It's just like grade school. And the point is, if you want to win an email fight, the number one rule is you've got to get off email. There is no way to win an email fight in anything that you hit. Reply on. So step away from the computer, get up from your desk and go find the person that you're in an email fight with. No, I know this isn't the answer that you wanted. You wanted me to tell you some clever way to reply and win an email fight. But the truth is, you cannot win an em...
ail fight over email. So go find the person you're in an email fight with and say, Hey, it seems like we have ah, misunderstanding on this email. I just wanted to sort it out together in person. And what happens is the minute you confront your bully, all of their bravado, all of their, you know, gusto for being mean over email is gonna fall away. Because now it's a human to human interaction and what they're probably gonna say, No, I don't know what you're talking about. I thought what you suggest is fine, and whatever the case is, sort out the problem in person. Go back to your desk and this is critical hit. Reply all and let everyone see how you sort of this out. So you say, Hey, everyone just want to let you know I talked to Jim in person. We sorted this out, we're on the same page. We're gonna proceed with what I recommend it. And by the way, some about me being right of what I recommend it. It's about me sending a message to the entire organization, saying, Hey, I don't get an email fight. I diffuse the situation. I play nice with other people and I get on with my life. That's really, really important. Now, of course, he's going to be people that were sitting around waiting for this email fight to happen. They're going to be disappointed. But that's their problem. That's not yours. So promise me the minute you smell that you might be in an email fight. Step away from the keyboard, stand up from your computer and go find the perpetrator and solve this in person. That's the on leeway to proceed and protect your reputation. That's what it takes to win an email fight.
Ratings and Reviews
I loved it. Clear and simple. No time lost and a guy passionnate about emails. That is enjoyable to watch and very instructive, thanks.
I adopted these recommendations with great results. Even noticed that my boss started doing many of the same things in his email communications. Bring back MR CORPO podcasts! Bonus section, bonus section...
Student Work