How to Make Paper Flowers
Robert Mahar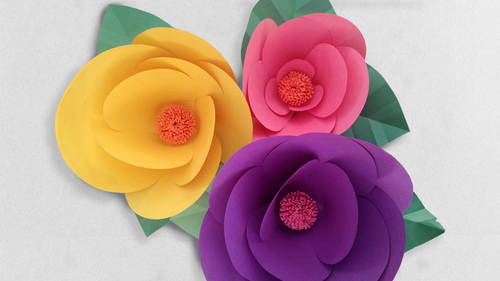 How to Make Paper Flowers
Robert Mahar
Class Description
Paper flowers add whimsy and beauty to any occasion. Learn how to craft a whole handmade garden with Robert Mahar in How to Make Paper Flowers step by step.
Robert Mahar is an arts and crafts professional who teaches others how to create imaginative do-it-yourself projects. In this class, Robert will teach you how to make impressive florals out of inexpensive materials. You'll learn how to:
Create large-scale stylized flowers from standard sheets of paper
Make life-like flowers from crepe paper
Use your paper flowers in a variety of party decor creations
Paper flowers can be used as photo backdrops, centerpieces, napkin rings, or anything else you can dream up. This celebrated art form is sure to turn heads and spark conversation among anyone who experiences it. Learn how you can make your next event beautiful from Robert Mahar in How to How to Make Paper Flowers.
Ratings and Reviews
Thank you to Robert for giving me inspiration. The flowers were beautiful and it has motivated me to go out and purchase the supplies to make some of the projects. I feel that his voice was relaxing and he took his time in explaining how to do the projects. I would definitely make these not only for events but for personal use as well. Great job. It's obvious that he has been doing this for some time,
Excellent class! It was easy to follow along and create the items exactly as demonstrated.
Student Work