From Structure to Style: Master Your Copywriting
Shani Raja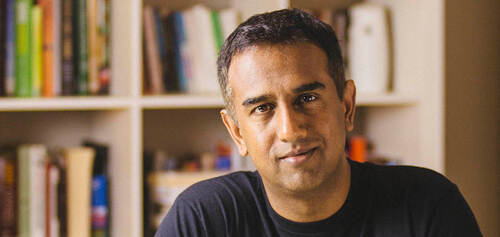 From Structure to Style: Master Your Copywriting
Shani Raja
Class Description
AFTER THIS CLASS YOU'LL BE ABLE TO:
Make a better impression on clients, win more contracts, and deliver a superior product.
Improve your blog and business writing skills.
Spruce up your landing pages and profiles to attract more business.
Master the basic mindset that an expert copywriter needs to have.
How to skillfully edit any piece of nonfiction writing using the Quick-Smart system.
Define your writing intentions and target your specific audience.
Write with rhythm and clarity without resorting to ambiguity and jargon.
Add variety and reduce monotony in your writing.
ABOUT SHANI'S CLASS:
In this class, ex-Wall Street Journal editor Shani Raja reveals how such wordsmiths do the magic of producing captivating copy for millions of global readers. No more will your writing be rambling, confusing, clunky or boring. These strategies will empower you to write blog posts, web and content marketing copy and articles with impeccable style and grace. The class is ideal for those who know basic grammar and yearn to take their writing to the next level.
WHAT YOU WILL LEARN:
The 4 ingredients of exceptional writing - simplicity, clarity, elegance, and evocativeness
How to make your writing simple, snappy, and straightforward
How to write with care and avoid misplacing words
How to structure your writing so that it presents well
How to nurture and maintain the skills you gain through the class
How to be bold, make your writing stand out, and steer clear of weak words
WHO THIS CLASS IS FOR:
Copywriters, journalists, and writers looking for a practical and theory-based class
Bloggers who want to elevate their content
Content Marketers wanting to write powerful copy
Entrepreneurs and freelancers wanting to learn how to construct compelling copy
Business owners wanting to connect authentically with audiences
Anyone wanting to start a professional career in copywriting
Digital nomads wanting to learn a skill that they can do from anywhere
All levels of experience
ABOUT YOUR INSTRUCTOR:
Shani Raja is a former Wall Street Journal editor and in-house writing trainer who now teaches the world's best newspaper editors' secrets to 500k+ students around the globe. Shani has written for The Economist, Time, the FT, Dow Jones and Bloomberg News.
Ratings and Reviews
Student Work