How to Nail Your First Three Pages
Lisa Cron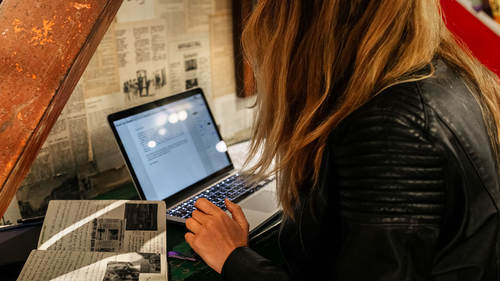 How to Nail Your First Three Pages
Lisa Cron
Class Description
Writers know that the first three pages are the most crucial when it comes to hooking the reader. You have to stoke the reader's curiosity, making them not just want to know what happens next, but have to. It's biology! Not only that, but the seeds of everything that will happen in your story are planted in the first few pages. No pressure, right? And to make the task even more daunting, ironically, most of what writers are taught to do in those three pages end up locking the reader out, rather than luring them in.
We'll debunk myths that may have been leading you astray, zero in on exactly what readers are wired to expect in those first few pages, and how to get it onto the page. And the best news yet: the last thing you want to do when first writing those opening pages is make them "beautiful." The biggest fear that keeps writers from getting past the first sentence is believing that it has to be "perfect" right out of the starting gate. Not only doesn't it need to be, it can't be. Big sigh of relief!
In this session you'll learn how to:
Duct tape the critical inner voice to a chair so you can really write.
Create the five essential things your reader is wired to expect on the first three pages.
Plant the seeds of what's to come beginning on the very first page.
Avoid the crippling myth of "holding important info back for a big reveal later."
Make your reader have to know what happens next.
Ratings and Reviews
I rewatched this recently to help me as I was getting ready to write my first few pages. Very helpful guide in focusing on important aspects of how to hook the reader. Lisa Cron is clear and engaging. I highly recommend all her classes.
I love and immensely enjoy Lisa Cron's classes! They are packed with so much insightful information, palpable exhilaration and courageous authenticity. She provides enormous value at a fraction of what she SHOULD charge! This class is no exception. Thank you, Lisa, for all that you do here at creativeLIVE.
A friend of mine recommended this class to me and I'm so glad she did! Now I know exactly how to reorganize my first chapter!
Student Work