Compositing for Digital Scrapbookers
Tiffany Tillman-Emanuel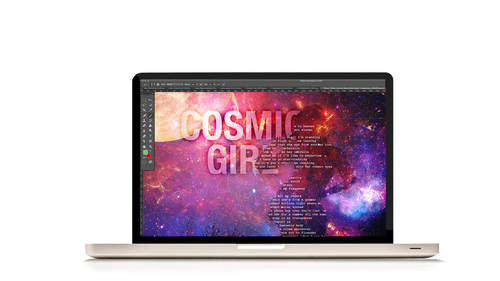 Compositing for Digital Scrapbookers
Tiffany Tillman-Emanuel
Class Description
Scrapbooking is the experience of pulling together disparate elements of your life and creating stories that could never otherwise exist. And yet scrapbooking in the physical medium still limits your creative scope to what exists in the real world. Digital scrapbooking removes that barrier. By mastering the practice of compositing your personal photos, you can build fantastical, entirely impossible scenes around your favorite subject material.

Join Tiffany Tillman-Emanuel for this intermediate-level class, and you'll learn:


How to develop and digitally sketch a theme for the page.

How to find and gather complementary photos for the fantasy theme.

How to use graphic design principles to improve the overall aesthetic of the final page.
Fantasy composites are difficult digital effects to create, and require the confident use of a photo editor. Tiffany will walk you through implementing the right kinds of blend modes and adjustment layers for different compositing results. You'll learn her tips and techniques for creating quality selections and extractions, and applying them to your composited photos. Add new dimensions to your scrapbooking practice. Transform the things you love, and send them into worlds that exist only in your imagination.

Purchase to get the in-depth Compositing for Digital Scrapbookers workbook. The workbook includes step-by-step instructions on digitizing media, altering elements in Photoshop, and so much more!

Class Materials
Cosmic Girl Working Files
Exclusive Bonus for Students
Ratings and Reviews
I was in Tiffany's Mixed Media class and was also lucky enough to be in this class. Tiffany is an AWESOME instructor and well organized. Her Mixed Media class was a great building block for this class. The class is well worth the money--well organized workbook and other great bonuses. If you want to take your scrapbooking to the next artistic level, I highly recommend Tiffany's two classes at CreativeLivel.
Great course with easy to understand ways of blending more than one photo together for a great composite layout. Excellent materials and workbooks.. Thanks Tiffany for a wonderful class! - Christa (cfile)
I think Tiffany is good at explaining it so those who arent pro photgraphers can start at the basics to learn photoshop. I really liked watching this even tho my vision is in another direction, I like how she explains how to get there in photoshop. She makes it not so scary to jump in. She is clever mom too, every parent wants their own kids to be a star and she surely did that. What a neat thing to "scrapbook" the photos. I liked learning adjustment layers, would like more in curves too. But great place to start out in ps. I recommend if your lost in PS.
Student Work