Beginning Soldering for Jewelry Making
Bonnie Heras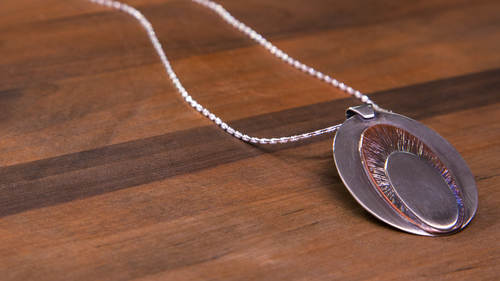 Beginning Soldering for Jewelry Making
Bonnie Heras
Class Description
Basic soldering skills open up a world of creative possibilities. Learn how to solder a silver or copper pendant for a necklace in Beginning Soldering for Jewelry Making with Bonnie Heras.
Bonnie has been making metal jewelry for more than a decade. In this class, she'll teach you essential techniques for joining metal components together through soldering. You'll learn:
Beginning sawing and texturing
Butt-joint and sweat-joint soldering
Best practices for finishing a soldered pendant
Let Bonnie show you how to add complexity and sophistication to your handmade jewelry with this informative class.
Check the bonus materials below for a complete product list of the tools and supplies you need to finish this project.
Class Materials
Bonnie Heras - Beginning Soldering Supply List.pdf
Bonnie Heras - Soldered Pendant Pattern.pdf
Ratings and Reviews
I can't wait to take the c)ass again-
Student Work