Working with Speedlights in the Studio
Mark Wallace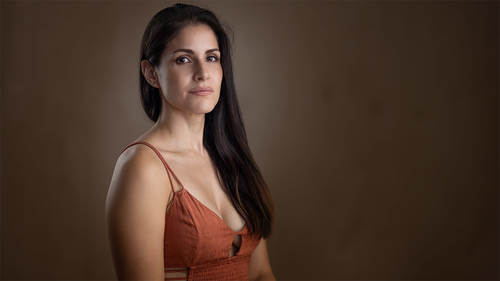 Working with Speedlights in the Studio
Mark Wallace
Class Description
AFTER THIS CLASS YOU'LL BE ABLE TO:
Create beautiful studio portraits.
Shape light using specific light fixtures and modifiers.
Shoot in full manual mode with your camera and your flash.
Shoot with your speedlights off-camera.
Use flash exposure compensation with confidence.
Use a light meter with your speedlights.
ABOUT MARK'S CLASS:
Whether it's with a softbox, umbrella, grid, or just bare flashes, Mark will teach you how to get great studio portraits using these small, powerful lights. He'll cover remote triggering, metering, light modifiers, and more.
Mark walks through the fundamentals of working with speedlights, so you have a complete understanding of the possibilities, and limitations, of these remarkable lights, teach you the difference between TTL and manual metering, and explain how to shape light for powerful portraits.
WHO THIS CLASS IS FOR:
Beginner to Intermediate portrait photographers.
Anyone looking to use speedlights for portrait photography in a studio.
Photographers looking to expand their creative horizons by using new tools.
SOFTWARE & GEAR USED:
Adobe Photoshop CC 2021
Adobe Lightroom Classic 2021
ABOUT YOUR INSTRUCTOR:
Mark Wallace is a photographer based in the United States. Best known for his web-based video series Digital Photography One on One and Exploring Photography sponsored by Adorama.
Millions of people have watched Mark's videos on YouTube, and the numbers continue to grow. Mark has a solid social media following on Facebook and Twitter, where he spends time ng with viewers and workshop attendees.
In 2014, Mark left the United States to embark on a 2-year worldwide adventure. He visited 28 countries and captured thousands of unique photographs across the globe.
In 2016 Mark decided to give up planes, trains, and automobiles and is now exploring the world on his motorcycle.
Class Materials
Tether Tools Pro Kit Discount
Tether Tools Starter Kit Discount
Ratings and Reviews
Student Work