Speedlight Photography Basics
Mike Fulton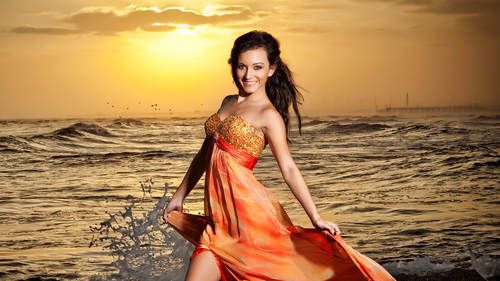 Speedlight Photography Basics
Mike Fulton
Class Description
Join Mike Fulton for a comprehensive course on speedlight photography — including how to use this versatile flash system to increase efficiency and expand your creative ability.
In this course, you'll master all of the many buttons and features of speedlights. You'll learn about each of your flash's settings: manual, TTL, direct, bounce, off-camera, and more. You'll explore the relationship between your camera and your flash, so you can move away from shooting in auto mode and toward capturing more nuanced, dynamic images. You'll troubleshoot common flash issues and gain confidence manipulating the light from your speedlights to get exactly the look you want in your photographs. Mike will also cover the lighting choices that take an image from being just nice to look at to being highly marketable.
This speedlight photography course is the definitive experience for anyone ready to become an expert user of this powerful, adaptable lighting system.
Class Materials
TriCoasts Wireless Flash Challenges
Fill-in Canon Speedlight Diagram
Fill-In Nikon Speedlight Diagram
Ratings and Reviews
Someone should tell this nice guy, Mike that he should restrain his comments and do his homework and structure the course and sticks to it. Of 100s of pictures he took not even one was inspiring or great shot. Yes, he did say that "I am not going to make good image", why not I ask? I do believe he is not only a nice individual but knows the tech side, not sure if he can make artistic images.
I am in the midst of watching this class through the videos I purchased and am very impressed by how in depth the information is. VERY happy with this purchase. I like Mike's ability to make concepts easy to understand and also that he shows you by example what he means. As a direct result of watching this class, while visiting family yesterday I found myself looking at my grandson's face as light was shining on him through a window and thinking to myself, "Oh, that is short lighting and when he turns his face it becomes broad lighting." Thanks, Mike. Can't wait to see what other gems of understanding I have in store for me in the rest of the class videos.
Excellent course, especially when I learnt something within the first 5 mins of watching it. I have found Creative Live courses to be very thorough in detail and equally practical in application. 10 out of 10 Creative Live support has also been 💯 % helpful Thanks guys..
Student Work