Speedlights 101
Mark Wallace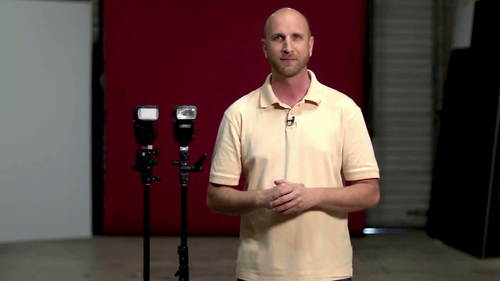 Speedlights 101
Mark Wallace
Class Description
Short on time? This class is available HERE as a Fast Class, exclusively for CreativeLive subscribers.
Once you know what's happening with your camera and flash you can do almost anything. Speedlights open up a new realm in your photography. They are light to carry, quick to set up. And you never know when you're going to need that extra light for a more dramatic image.
This workshop will give you the confidence to incorporate small portable flash in your photography toolkit. From shooting receptions at weddings or adding drama in senior portraits, this workshop will include lots of live shooting examples that will help everything make sense. Get ready to take your photography to the next level. Once you start working with a portable flash, you'll never understand how you lived without them.
Ratings and Reviews
Mark's wealth of knowledge combined with his engaging and 'fun', experimental approach to teaching is a winner. I learned a great deal but what truly reinforces the learning is that he actually shows what he is talking about. He gets a question and quickly sets up the practical demo for the answer. Brilliant. Given that this session took place some time ago ( but by no means diminishishes the tremendous learning value) the lessons and knowledge are based techniques that will stand the test of time; however, if I was advising Mark on his teaching techniques, the main are a of 'focus' would be to be more effective with his demonstrations. He holds the back of the camera up, makes his point quickly and then moves on, just as the video is locking on. Great idea to talk about what button you are pushing, but when your fingers are obscuring the 'learning point' it diminishes the effectiveness of the demo. Overall great course which I will watch parts again and highly recommend it. Thank you PS Give both Kelsey and John and huge hug as they are all-stars making things happen!
Great! I'm so thankful to you, CreativeLive, for providing this great opportunity to learn an important subject of photography - Speedlights - from the professional Mark Wallace. He is such a good teacher and explains everything in real-life situations and on slides. As he fires his flash, I instantly see the resulting photo on my screen, so this is theory combined with practice. I'm in fact watching you from Belarus, and it's midnight, so I'm fighting with sleep, but I can't get myself away from the screen. this is my 1st CL experience. I'm very grateful for running a rewatch of the previous Day the following morning, so I woke up and saw what I'd missed. And it's totally free! Thank you so much for a true first-class education!
Truly a fabulous class. Mark has such a gift for taking a complex subject and making it so understandable and fun at the same time. Mark is easily one of the best instructors out there. Highly highly highly recommend this class.
Student Work