Value Pricing & Business Models for Creative Entrepreneurs
Tara McMullin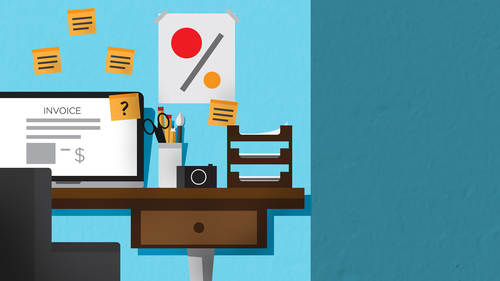 Value Pricing & Business Models for Creative Entrepreneurs
Tara McMullin
Class Description
Ready to reach your revenue goals with less hassle and more ease? Join CreativeLive for a class that will teach you the core pricing and business modeling skills every creative entrepreneur needs to know.
Business strategist Tara Gentile will take you step-by-step through the process of using multiple revenue streams to amplify the earning potential of your business. If you're operating your business launch to launch or contract to contract, this is the course for you. You'll learn the principles of value pricing so that more customers are ready to buy. Tara will also guide you through the process of creating a business model that makes selling natural and sustainable. You'll never worry about where the next sale is coming from again.
By the end of this course, you'll have concrete, easy-to-implement strategies for running your business with the business model and pricing that will help it thrive.
Class Materials
Art of Growth Multimedia E Book
Free 30 Days to Kick Start Labs
Value Pricing and Biz Models Course Workbook
Ratings and Reviews
Amazing course with incredibly practical and innovative advice on Entrepreneurship, all presented in a fun and inspiring manner. This gave me tons of ideas on how to improve my business model and work towards reaching my business goals. Highly recommended.
This was such an enlightening 3 days!! I had to listen to it continually.. Soo much useful and interesting content!! Absolutely loved it!! I will be purchasing for sure when I have the funds:) This is absolutely worth every penny!!
Wow. Wow for a few reasons: 1. Tara is an awesome teacher, 2. Her content is relatable, relevant and up-to-date and 3. If it had not been for Tara's email I would not have known that creativeLIVE exists. Now I am emailing friends and colleagues about creativeLIVE and I am singing Tara's praises. This course helped me in my business already. Before the three days were up I had already used some of the information and got a measurable benefit.
Student Work