The Beginner Photographer's Crash Course
Khara Plicanic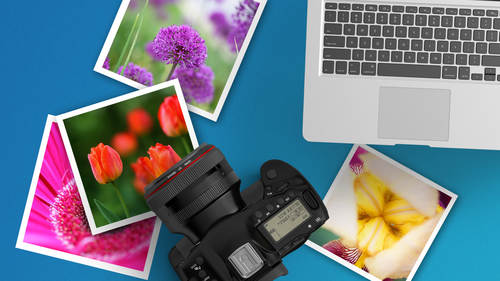 The Beginner Photographer's Crash Course
Khara Plicanic
Class Description
A new camera is an adventure waiting to happen. It's an invitation to explore and a tool that opens doors to awesome experiences. Learning your way around a DSLR for the first time doesn't have to be daunting. With a little guidance, you'll be confidently calling the shots in no time.
Pro photographer and educator Khara Plicanic will help you understand your camera like never before (whether a dSLR, compact point-and-shoot, or even a phone! ) and get you taking better photos fresh out of the box. Join Khara for this class, and you'll learn:
How exposure works and how each setting creates a different effect

The basics of different shooting modes (Auto, Program, Shutter/Aperture Priority, Manual, etc.)

How to make use of your camera's functions - flash, white balance, exposure compensation, timer, and focus points.

How image size and resolution work, and why it matters (or doesn't)

How to choose and use different lenses.

The best resources to download, backup, and share your images.

 
Class Materials
Bonus Video - Shooting In Natural Light HD
Ratings and Reviews
Khara is awesome! She really breaks down how the camera works, photography terminology, and technique. She does it all with a fun and entertaining personality and really makes it easy to understand what you are learning! I love this course!!! So worth it!
Loved this course and have recommended it to a friend who is looking to purchase his first DSLR. This course is perfect for beginners or someone who is self taught and who has picked a few bits up along the way; Khara then puts all these little bits of information together. I feel like the pieces have come together for me and I have taken my best/favourite photographs after watching these videos. Thank you CL and Thank you Khara x
I've taken a number of excellent courses from Creative Live, and this very thoughtfully organized, well taught class took me from "I love photography but I'll never get how to do it" to "wow I get it!" It created a huge shift (finally!) for me. There is an intelligent simplicity that really does make for lightbulb moments. I'm extremely grateful for this class. Now I can go back and watch the others courses again and they will make much more sense and I can apply what I learned here.
Student Work