Playing with Pinwheels in Quilting
Cheryl Arkison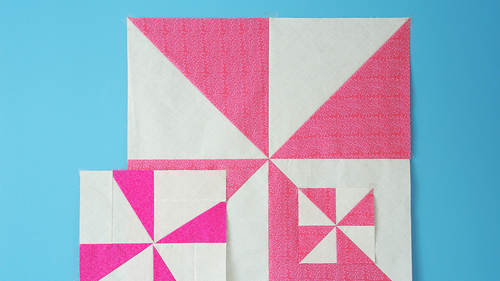 Playing with Pinwheels in Quilting
Cheryl Arkison
Class Description
Have more fun with the basic pinwheel block! In Playing with Pinwheels in Quilting, Cheryl Arkison will teach you variations on the traditional pinwheel pattern and encourage you to get creative and play.
Cheryl is the author of two books on quilting and a huge advocate for having fun. In this beginner and advanced-friendly class, you'll learn new ways to work with an old favorite. Cheryl will teach:
Fabric cutting and pressing for variations on the traditional design
Sewing techniques for your unique pinwheel designs
How to trim blocks inspired by a design wall
Playing with Pinwheels in Quilting will help you add a little more energy and creativity to your quilts.
Class Materials
Cheryl Arkison - Pinwheel Play - Tools.pdf
Cheryl Arkison - Pinwheel Play Bonus.pdf
Ratings and Reviews
I have taken all four of Cheryl's classes and she is an excellent instructor. Amazing. She is clear, engaging, non-judgmental, informative and has a ton of quality suggestions. Can't say enough about her! I hope that she does more courses in the future. Thanks very much, Cheryl and Creative Live. Very inspiring.
Student Work