Pen Tool in Illustrator
Jason Hoppe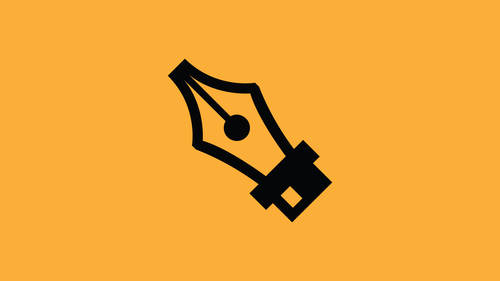 Pen Tool in Illustrator
Jason Hoppe
Class Description
The Adobe Illustrator Pen tool can be difficult to pick up, but mastering it gives you enormous creative flexibility. Learn the best way to work with it in Pen Tool in Illustrator with Jason Hoppe.

Jason has spent nearly two decades teaching professionals how to get the most out of their creative tools. In this class, he'll dive deep on the Adobe Illustrator Pen tool. You'll learn which projects to tackle with the Pen tool and how it's used. Jason will teach you best practice techniques for strokes and working with paths.

The Pen is an indispensable creative tool – if you could use a little help wielding yours, don't miss Pen Tool in Illustrator with Jason Hoppe.
Software Used: Adobe Illustrator CC 2014 (18.1)

Ratings and Reviews
This tool is a bit in the ..., however Jason's inimitable style and affable character makes the class a delight to watch. I *MUST* learn to use the Pen and Pencil tool because I can't draw; not at all, not even a little bit. I say this literally, there are modest people and there are people who should be more modest and there are people who are poor at drawing, there are all colors and flavors and I say hands down, I cannot draw, write or even make an approximation of a straight line (literally, not an exaggeration) and my hand will not do what my eye and brain tell it. I can see where I want something to go and can't make my hand do it, I can't even trace something on tracing paper - the lines go every which way and this is something mastered by a six-year-old. So when I say I *MUST* use these tools, it's because I have no alternatives. Jason's class has been a Godsend because I can actually make plausible sketches, drawings and convey ideas through the use of these tools. I highly recommend this class if you want to learn how to get started using this tool. It's even fun once you learn a little bit about it.
I would consider myself as an intermediate illustrator user, having been around it for many years but only needing to use a minimal amount of the software. I also an advanced photoshop user with around 22-23 years experience so Ive made my share of clipping paths etc. This course provides all the technical information about the tools, paths, points and handles and Jason presents it in a very easy to understand way. I learned a few things from it but its also good to know the 'hows and whys' which is not something you might learn from a user manual or even necessarily from experience. Well worth the cost!
Great course used as revision on using the tools. Well presented, interesting, waffle free. Be useful if there was a section on closing and opening paths
Student Work