Lose Weight Without Dieting
Darya Rose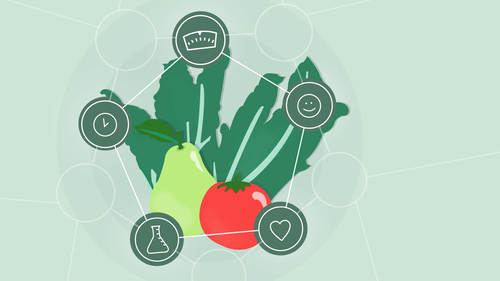 Lose Weight Without Dieting
Darya Rose
Class Description
It's time to take control of your weight, energy, and happiness. Join nutrition expert, food writer, and neuroscience PhD Darya Rose to learn a science-based approach to sustainable weight loss. Getting healthy and losing weight doesn't need to be a restrictive, joyless process — it's as easy as changing your mindset.
Darya will show you how to incorporate healthier habits into your daily life, without sacrificing your personal style and flavor. You'll learn about:

Overcoming habits that have held you back in the past

Meal planning, whether you're cooking at home or dining out

The role of mindfulness in transforming your body and outlook

The importance of having a system of behaviors, not goals

and more!


If you're ready to leave restrictive meal plans and fad diets behind, this course will give you the mindset and tools you need to upgrade your habits and live a healthier life.
Class Materials
Darya Rose Course Journal.pdf
Ratings and Reviews
I took this class because my girlfriend has been trying to lose weight, and I thought I could learn some things that would help her. I did not expect this course to change my life. I am now eating and cooking real food and introducing tiny habits to my daily routine. And my girlfriend and I have actually lost a little weight too! But the greatest benefit is that I am improving the quality of my life in so many ways, finding more pleasure and relaxation. I am actually listening to the course a second time now to better "digest" some of the details that I missed the first time. I recommend this class to anyone who wants a better life.
Definitely one of the best classes I've purchased! I've watched it all, took notes and marked a few segments to be sure and watch again. I'm surprised by the negative review, the juicing segment was a bit slow but the rest was great. The science, psychology and strategies are fantastic if you want to eat healthier or lose weight. She is passionate, real, knows the facts and her approach is all about enjoying what you eat.
This class was so awesome that I came back and bought 30 more classes. Hope that they are as good.
Student Work