Lighting & Posing Large Groups
Lindsay Adler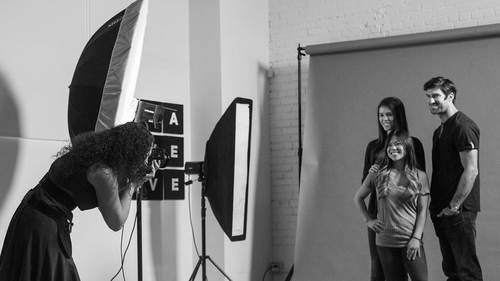 Lighting & Posing Large Groups
Lindsay Adler
Class Description
If you've photographed groups before you know it can be a challenge! This class will answer your questions and cover the most important considerations to keep in mind for your next group session. You'll learn depth of field, lens choice, posing, focus considerations, light modifiers, light position and more.
Ratings and Reviews
I got do much out of this course, not just for shooting, but posing myself! I'm getting old, it's hard to get a good selfie! Seriously though, this starts with epuipment, goes through settings, clearly shows what doesn't work and why, and what does work and why. This is the second Lindsay course I've watched this week, and I'm anazed by what I'm retaining. Lindsay spells it out for anyone to understand, I highly recommend this class, and any class Lindsay teaches. I already have another lined up to watch! Simply brilliant, value for money even if it wasn't on sale.
I have several of Lindsay's course and was lucky enough to see her at the Photography show in Birmingham (UK) earlier this year. I think this course is one of my favorites and has so many "group" shot tips & explanations that it's a no-brainier to any photographer to buy this it. It's great 10/10.
What a brilliant, fast, well-organized, packed-with-useful-info class!! Lindsay is amazing.
Student Work