Keep it Simple: Video for Photographers
Lindsay Adler, Jeff Rojas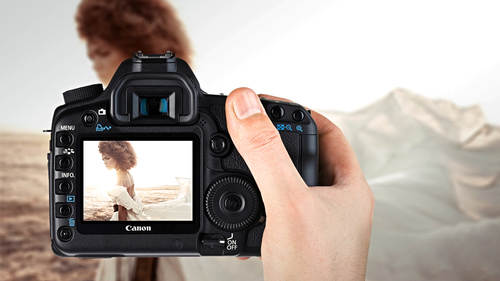 Keep it Simple: Video for Photographers
Lindsay Adler, Jeff Rojas
Class Description
Videography just got easy. Lindsay Adler and Jeff Rojas are going to show how to apply your existing rockstar photography skills to capturing video — without investing in fancy equipment or learning complicated technical jargon.
This CreativeLive course will focus on simple, easy-to-implement videography techniques. You'll learn how the photography gear you already own can be repurposed for video. You'll also explore the lighting basics essential to capturing motion. You'll build concrete strategies for integrating filming and editing video into your existing photography workflow. Lindsay and Jeff will share their unique techniques for using video as a way to tell stories and for integrating your one-of-a-kind style into your video work.
Whether you're looking to add a lucrative new dimension to your photography business or ready to capture compelling home movies, this course will demystify videography and give you the tools you need to film and edit like a pro.
Ratings and Reviews
This great workshop helps me to start a new experience with video, Lindsay and Jeff are so clever with a teaching very easy to follow, now I know the basics to work with movement, I got a new vision on how to take advantage of many years of photography experience, this is a new medium but image itself is the same, I recommend this to any newbie interested on getting a solid base to start.
Fantastic class! Watching it in 2019 - and still finding relevant. Excellent way to ease photographers into the scary waters of video footage and production... and perfect for somebody who already has some basics to take it up a notch and challenge themselves quite a bit! Loved this class, very helpful.
I bought this class because, I recently bought my first DSLR with filming capabilities. But when I start looking at it and after watching a couple of instructionvideos on YouTube I kinda got overwhelmed. This class broke it all down into clear pieces for me. Lindsay and Jeff have nice and clear teaching style. They covered everything but didn't get to far into the nitty gritty details. They always told how important something was and if you have to do it in a certain way or that is your artistic choice. I certainly can start off with making video with a lot more confidence now. The course is packed with information. It took me much longer then 3 days to watch and take 37 pages of notes!
Student Work