Apple iPhone Newborn Photography Tips
Julia Kelleher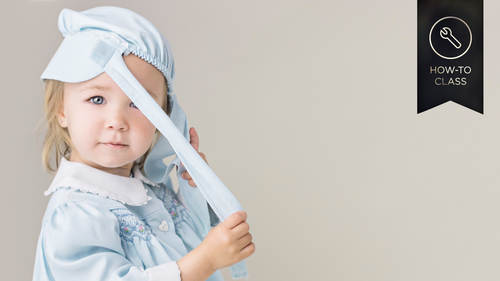 Apple iPhone Newborn Photography Tips
Julia Kelleher
Class Description
Learn how to capture charming, gorgeous, and emotional images of babies with the phone you have nearby in Apple iPhone Newborn Photography Tips
with Julia Kelleher.
In this beginner-friendly class, Julia will help you understand how light behaves and how take advantage of it when composing a shot. You'll learn about the hidden options in your Apple® iPhone® camera and how make adjustments to get great images.
Julia will also share her foolproof communication techniques for getting sweet expressions and natural poses. She'll also open up some of her favorite apps and teach you the ins and outs of enhancing your images and sharing with loved ones.
Your baby's first year is full of moments you'll want to capture and keep forever. Join Julia Kelleher for Apple iPhone Newborn Photography Tips
and learn get the most out of the camera you always have at hand.
Ratings and Reviews
I've just managed to watch this short class while my 18 month old had a nap. I have picked up so many useful tips, particularly on composition but also with how the iPhone camera functions. The suggested apps look fantastic - I would love to find a UK company a bit like booksto.me which will make Instagram pics into books - such an amazing idea. If you can spare an hour and want to pick up some great tips, this course is worth the money. I now feel I have more tools to hand to get the most out of photography on my phone.
I am in love with my DSLR and seldom use my phone camera for artistic shots. I watched this workshop only because it was part of Photoshop week. What a wonderful surprise when I not only picked up some great iPhone tips, but also a better understanding of what I had known vaguely and intuitively about composition power points. Way to go, Julia! Your class is totally worth the price of admission.
Cool, part of PhotoWeek, 2015, just now watching. Cool info, Great introduction to learn more from there.
Student Work