Intro to Home Recording
Zach Varnell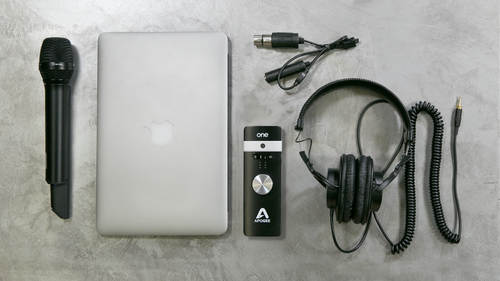 Intro to Home Recording
Zach Varnell
Class Description
We've got the training you need to get started with home music recording. In this course audio engineer, Zach Varnell breaks home recording down into simple, easy-to-understand steps and sets you up with the skills you need to record music using minimal gear and a basic computer.
In this course Zach will walk you through the basic set-up you'll want to create to start recording music at home. You will learn how to record vocals with a microphone, capture bass and guitar tracks and how to work with virtual drums and synths. Zach is an industry veteran and will share shortcuts he picked up from a career in music. This course will set you up to start recording immediately and give you a solid foundation for taking more advanced courses.
Music recording doesn't have to be overwhelming or complex – join us for this foundational class and learn how you can record songs that sound great using very basic equipment.
Ratings and Reviews
Clear, concise, interesting! Zach presents a lot of information in the context of an actual song being constructed from start to finish. The entire process was easy to follow, and Zach provides key insights for each step. For example, when starting a project, I've never known what to do first - lay down a drum track, record guitar, record vocal ... ? After watching this course, I have a much better idea about how to decide which thing to do first, and the concept of scratch tracks adds a lot of flexibility to the process. The addition of doubled tracks and other instrument layers ("overdubs") made a huge impact on the overall sound and these seem like very achievable steps for a home studio. I've done some home recording and mixing with garage band and an old version of logic. This course is a great update on that. While Zach demonstrates protools, I think it's pretty easy to map most of what he did to other apps like garageband (which admittedly has more restricted functionality). I'm looking forward to starting my next recording project using what I've learned here!
This was a great course! I've found some valuable information over the years here and there, but this is the first time I've actually found a substantial amount of stuff I can actually use in the same place. It's the best course I could've imagined taking on the subject and I even learned a thing or two about other products and plugins that I may use in the future. Right now I'm using the simplest version of Pro Tools available (SE), but even so, I learned a few new functions on it that I had no idea how to perform before taking this class, as well as some valuable recording techniques and concepts that will help me for years to come. Best class I've ever taken and I look forward to taking several others! Many thanks!
This was a great course for beginners, it was a true introduction. Of course the instructor used high-end software and equipment; he is a professional music producer, and is comfortable with the tools he uses on an everyday basis. I did not hear him say you had to get the products he was using, he just identified the tools so anyone watching can do their own research. After watching this class, I checked out several sources for more info, and found that you can get a basic interface that comes with the DAW software, for as little as $100. If you have an interest at all in home recording but don't know where to start, this is the course for you. 5 stars.
Student Work