Export Project from Adobe Premiere Pro
Victor Ha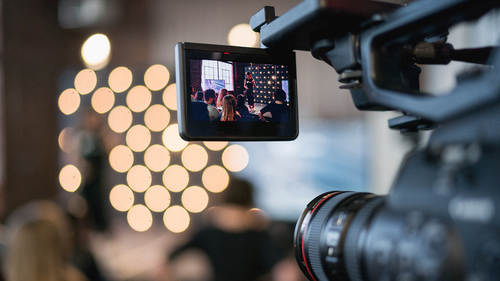 Export Project from Adobe Premiere Pro
Victor Ha
Lesson Info
35. Export Project from Adobe Premiere Pro
Once your edit is finished, it's time to deliver. Learn how to export your project from Premiere Pro.
Lesson Info
Export Project from Adobe Premiere Pro
Now that we're kind of all there, right? We're gonna export it out, and I just wanna show you the export options. I kinda wanna just, like, take another second to be like, hey, just because we have spent all this time in Do and Edit, just because we, like, did stuff already, doesn't mean we can't deliver just something else as well. Okay? So let's walk you through the delivery aspect of this. And it's really, really easy, okay? It's my go-to. Hasn't really changed in the last three years, just because it's so simple. Click that. I'm gonna go to 'file,' 'export', 'media'. Then what's gonna happen, you're gonna get a window. Alright, so let's just make this window bigger so we're not distracted here. Only thing I ever change, okay? Honestly, the only thing I ever change is, I make sure that's H dot 264, and then I come down here, and I either pick Vimeo or YouTube 1080p. That's it. Mmkay? And then I come over here, render it maximum depth, use maximum render quality, queue it up, and the...
n Media Encoder takes the rest of it. Mmkay? So what now I know is, hey, this is ready for online delivery. It's done. So it's gonna pop it out. It spit it out on my desktop once I hit render. And here it is, I got it right here. So there we go, that's actually the final piece. Instead, you understand it. It's incredible. It's like, you think about it, you obsess over it if you like it. I loved it, so it was incredible. My name is Ivan Salaverry. There's your title. I have a MMA gym here in the South Lake Union area of Seattle, Washington. When I first started ten years ago, I just walked around the city, looking up spaces. We were looking at little warehouses, looking at all different places, and when we first started, the clientele came because, you know, we had a very good MMA program. It was very competitive, lots of fighters. But then little by little, we have had a range of different types of personalities and people that come through here that give it depth. And I enjoy it very, very much. When you first walk into the gym, you might be nervous. You might be nervous, like, "What am I getting into? "What is this?" But we take you through the process. You come in here, and like anything else, it becomes a step-by-step process. You come in here, you put your wrestling shoes on, the next thing you know, you're doing a little bit of stretching. The coach guides you into a warm up, then teaches you a certain technique. And then little by little, you start gaining these techniques. And you start wrestling with these techniques. And that process, that day in, day out of doing that, you learn how to wrestle. Then comes, obviously, what you get from wrestling, the endorphins, the biochemistry, or just the adrenaline. Then, all of a sudden, you get this fever for it. And that, I believe, is the passion. And then all of a sudden, you become very enthusiastic for the feelings and what you get from it. This environment is very natural, and it creates a cell. Because there's so many personalities, and the grouping of these personalities creates the gym. And I'm blessed to have what I have here. And you can't duplicate this as far as the culture. We're not, per se, lifting iron, or going on a treadmill or on a bike. We're dealing with human beings. But what they experience is addictive, because it involves competing with yourself. It involves a team. And it teaches you a lot about you. (soothing music) (booming outro music) And just a quick credit.
Ratings and Reviews
You're awesome, I learnt a lot from you, this is like a must-have first course for anyone who wants to step into video or filmmaking world. Highly recommended and thank you a million Victor Ha.
Fantastic course, Victor is one of the finest instructors I have encountered. Great stuff, I would highly recommend this for anyone who wants to work in video
Student Work