Finding, Defining, and Marketing Your Photographic Style
Julia Kelleher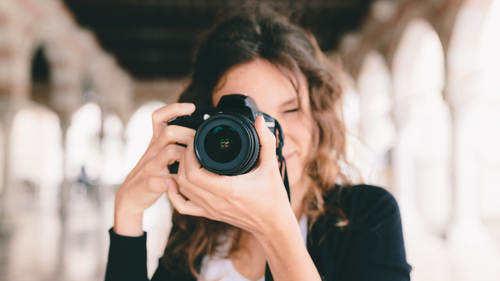 Finding, Defining, and Marketing Your Photographic Style
Julia Kelleher
Class Description

How can you work successfully (and profitably) as an artist in a crowded, over-saturated market? You have to make your work and your brand stand out by creating your art from a deeply authentic place that is only YOU and yours alone. In other words, you must define your STYLE. By standing out uniquely, you can attract the kind of client who is willing to compensate you appropriately for what you bring to the table.

Join master business and photography educator, Julia Kelleher, for a class on finding, defining and applying your style to your work and your brand.

In this class you'll discover how to:


Identify your style as an artist intentionally rather than by accident

Incorporate your style into your brand




Use your style to help gain financial benefits



Learn how an undeviating style can bring in your ideal client, make you stand out in a crowd, command top dollar and keep your competition at arms length.
Class Materials
Body of Work Artist Statement
Ratings and Reviews
Wow wow wow, as an artist on a beginner's stage this was an amazing presentation. Julia is a pro on teaching the psychology of the artist within ourselves. I will follow her from now on and start putting in practice her step by step techniques on finding my style as an artist. Thank you Creativelive and Thank You Julia, you are amazing
This course is amazeballs. Love love love love love love love. Just buy it. :)
Wow - this may be my favorite Julia Kelleher class (and I own several). So much of what she talks about hits home with me, really speaking to where I am at in my photography journey and the struggles I grapple with every day. Lots of hard truths - the kind that remind us as to the necessity of good old fashioned hard work (really, really hard work) - the need to be truly technically proficient - the need to experiment - the need to practice every single day - repetition ("wash, rinse, repeat!") - and the need to continue learning all the time. I also really appreciate the fact that Julia touches on the PPA (Professional Photographer's of America) CPP (Certified Professional Photographer) process a bit. I just took my CPP exam and will be working my way through the image submission phase of the CPP process over the course of the next year; so it was nice to hear Julia's thoughts and experience in her own CPP journey. I NEEDED this course. Julia and Creative Live - thank you for bringing this to us. And Julia, thank you for diving deep into the hard realities that we need to hear and know in order to truly grow and evolve artistically and professionally.
Student Work