Crochet Maker 101
Vickie Howell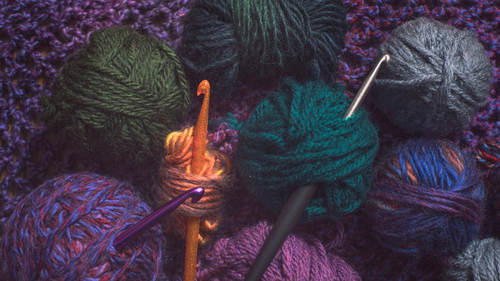 Crochet Maker 101
Vickie Howell
Class Description
Crocheted works are sculptural, creative, practical, and functional – sometimes all at the same time! If you've ever wanted to learn how to crochet or have simply been intrigued by and about the process of crocheting, Crochet Maker 101 with Vickie Howell is the class for you.

This beginners' introduction to crochet will give you the tools to tackle fun and useful projects like phone cozies, stitch sampler scarves, farmers market bags, and classic mesh plant holders. 
You'll learn how to:
Choose supplies and get inspired

Create the basic crochet stitches

Join a new ball or color to your project

Finish off a project, including fastening off and weaving in the ends
Vickie will teach you essential stitches like chain, single crochet, half-double crochet, double crochet, and triple crochet.
Don't miss out on this exciting opportunity to get your crochet on with Vickie Howell – and bring a soulful, creative, engaging practice into your life as you do.
Ratings and Reviews
Excellent presentation by the instructor. Clear, concise and perfect for a beginning crocheter. Informative tips and tricks. Vickie is a sparkler! Check out her knitting course too, it's equally well done.
I loved this course!! Everything is clearly explained. Thank you Vickie💕
I'm completely new to crocheting and this class was extremely helpful. It was concise and thorough at the same time. I feel confident that I can complete the sample projects included in the course and I can't wait to get started!
Student Work