Branding Strategies to Grow Your Business
Jasmine Star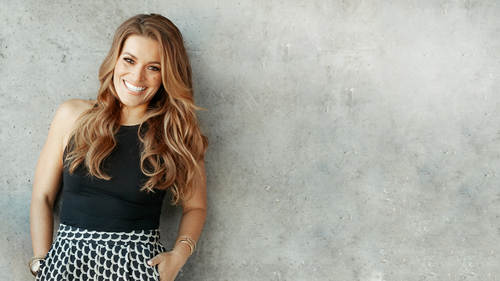 Branding Strategies to Grow Your Business
Jasmine Star
Class Description
Short on time? This class is available HERE as a Fast Class, exclusively for CreativeLive subscribers.
Are you frustrated because you feel invisible no matter how much work you do to grow your business? Are you willing to do the work, but not sure which tactics will provide the best results?
Beyond taking risks, Jasmine Star understands the challenge of thinking like a creative, being a manager, and dreaming like an entrepreneur, and will show you how to balance those competing roles. In this class, Jasmine coaches you (ideally the entrepreneur with two to three years of experience) on how to reach the next phase of your business. Get ready to feel genuinely excited again about your business and build momentum by learning: 


Identification of your brand voice 
Website, social media, and design alignment 
Effective copy strategies 
Basic principles of website design for optimal results
Too often the instinct to grow your business is to be like everyone else, but the truth is you need to stand out to be successful. Gain clarity, encouragement, and confidence in this class to increase sales, visibility, and exposure. 
Class Materials
30 Day Plan of Action Workbook
Ratings and Reviews
I have followed Jasmine since she first started and I am not a photographer. But I loved how smart she was in helping her fellow photographers grow their business back then and her enthusiasm and professionalism! I have am a honeymoon designer and have used her vision to help with my own website. This boot camp was great! Yes, I am one of the people who watched it for free online. I would love to be able to purchase her materials/workbook, but unfortunately at this time, husband has been unemployed for the past 18 months and my business has been put on the back burner in order for me to go out and try to find a job. But I decided to go ahead and sign up for the class and watch it even though there were so many distractions. I watched the entire class and SO GLAD I DID! I'm ripping off the band-aid and starting my entire website over again thanks to Jasmine and Promise. I'm going to implement the tips that she gave us today and hopefully that will be enough to propel my business back into the limelight! So glad that I stumbled upon your website/blog 10 years ago. Thank you so much and continued blessings to you!
Wow, where to start. When you come to a class you're hoping you can learn just one thing, and it will be worth it - and I can tell you, in just the first 30 MINUTES of the class I had furiously scribbled down so many takeaways that everything else was gravy. And there was a LOT LEFT (that was all amazing). But let's be specific: the biggest thing I learned from Jasmine is how detailed and purposeful her ideal client is. Absolutely everything was chosen for a reason, and watching someone at this level talk about that was incredible. Also, I know what you're thinking: "Ideal client" is not a novel idea - HOWEVER! she makes it accessible. Her honesty and hard work shine through, and I can safely say I'm walking away from this class as a changed entrepreneur. I have a direction. I have a goal. I finally have a way to be purposeful about growing my business. THANK YOU Jasmine!!!!!!!!!11!one!!
Do yourself a favor! This was an amazing class! Jasmine knows how to bring out the best in her students. The concepts she embodies apply to so many other businesses. And her friend Promise is so caring and honest about the advice she gives on how to build a better website, in a world where our storefronts are turning more and more into an digital one. I am so charged up and ready to take my business to the next level. Jasmine is a tremendous business woman and has helped so many people over the years. And she has had that helping heart since day one of her business. Thanks Jasmine!
Student Work