Advanced Editing Techniques in Adobe Premiere Pro
Abba Shapiro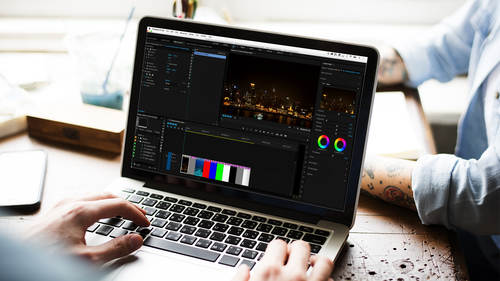 Advanced Editing Techniques in Adobe Premiere Pro
Abba Shapiro
Class Description
Want to know how to edit smarter and faster? In this rapid-fire course, Abba Shapiro will show you techniques that will take your current skills to the next level. You will learn the value of the various default workspaces, as well as how to create custom workspaces to suit your specific needs. He'll cover how to change the layout of your timeline for different editing strategies and how to jump quickly between those custom layouts.
You'll learn:
Best hidden keyboard shortcuts
Faster, more efficient workflows for mastering clips
How to fix problems with filters and effects
Advanced audio editing techniques
Compression and exporting for best video performance
With this course, you will be flying through your editing with keystrokes and keyboard shortcuts making amazing videos.
Software Used: Adobe Premiere Pro CC 2017

Ratings and Reviews
great class! easy to follow and very good tips.
A lot of new information on a color correction and color grading for me. Abba's shortcuts are very useful. This class will speed my workflow. Highly recommend this class. I am very thankful to Abba for answering all my questions!
Learned so much in like 1 hour only even though I'm watching in 2022! Still worth it!
Student Work