Think Like a Photo Editor
Jared Platt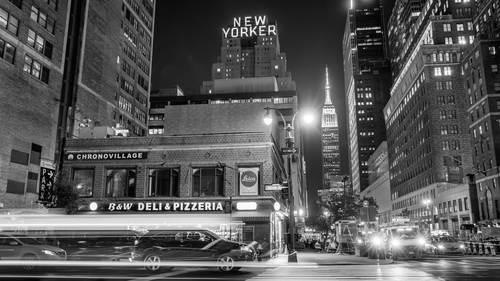 Think Like a Photo Editor
Jared Platt
Class Description
AFTER THIS CLASS YOU'LL BE ABLE TO:
Expertly edit a photograph
Enhance your photography portfolio
Think like a photo editor while capturing images
ABOUT JARED'S CLASS:
In this class, you'll learn how to improve your photography portfolio. With just a few critical lessons, you will be on your way to making better decisions in your photography and post-production that will not only enhance the value of your portfolio of images but every photo story you tell, every job you shoot and every family vacation you share, all you need is a shift in your thinking.
The best photographers know the importance of great photo editing. In fact, the difference between a good photographer and a great photographer has less to do with camera skills and more to do with their selects (i.e. what they show). The very best show very little and the unimpressive photographer can't wait to show you every image they took today. All of the greatest photographers either have a photo editor making the decisions or are great photo editors themselves. Learning how to think like a photo editor from the camera through the selection, editing and publishing process will change your photography forever.
WHO THIS CLASS IS FOR:
All levels of photographers
Photographers who want to better their post-processing skills
Photographers looking to create a portfolio
SOFTWARE USED:
Adobe Photoshop CC 2019, Adobe Lightroom CC 2019
ABOUT YOUR INSTRUCTOR:
Jared Platt is a professional wedding and lifestyle photographer from Phoenix, Arizona. Jared holds a Masters of Fine Arts in the Photographic Studies and a Bachelors of Fine Arts in Photography from Arizona State University and has been a professional photographer and college educator for the past 12 years and has been a speaking, debating and lecturing for the past 17 years. His attention to detail and craft make him a demanding photography instructor. Jared has lectured at major trade shows and photo conferences as well as at universities around the world on the subject of photography as well as workflow. Currently, Jared is traveling the United States and Canada teaching and lecturing on photography and post production workflow.
Ratings and Reviews
Student Work