The Productive Life
Chris Bailey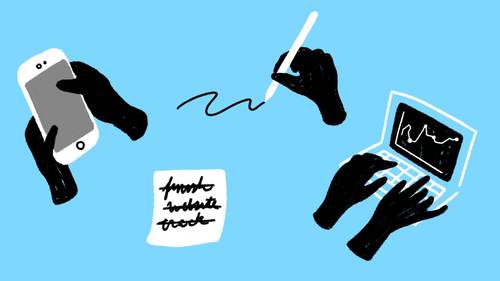 The Productive Life
Chris Bailey
Class Description
It's a common refrain: "If I only I had more hours in the day, I'd be able to get everything done." But since finding more hours isn't an option, we search for ways to be more productive—to better use our limited time to not only complete our required tasks but also accomplish our loftier goals.
Chris Bailey, author of "The Productivity Project," spent a year of his life conducting productivity experiments on himself in order to discover the secrets to living the most productive life possible. He'll share his most insightful lessons on how to work deliberately rather than reactively, manage your energy better, avoid excessive procrastination and have more time to do what you find meaningful in life.
In this class, you'll learn how to:
Slow down and work more deliberately.
Shrink or eliminate the unimportant from your life.
Focus on your highest-leverage tasks that give you the greatest return.
Schedule less time for important tasks.
Distract yourself from inevitable distractions.
Develop productive procrastination.
Use a healthy diet, sleep and exercise to be more productive.
Strive for imperfection.
Form good habits so your productivity is automatic.
Motivate yourself by understanding why you want to get something done.
Class Materials
The Productive Life - Productivity Cheat Sheet
The Productive Life - Workbook
Ratings and Reviews
I wasn't sure what to expect from this course, but I was happily surprised to learn very useful, practical approaches to being more productive in all aspects of my life. Chris's approach to dealing with time and productivity challenges we all face daily are simple to comprehend — and with a little discipline, easy to implement. I'm looking forward to reading his book, too. Additionally, the team at Creative Live are so great and make the experience memorable; from their smiles, warm greetings and professionalism to the great food provided, they know how to bring out the good vibes in everyone. We're definitely looking forward to attending more classes!
I found Chris' book very useful, full of great ideas that are easy to implement, and totally fun to read. This seminar is the same: inspiring, practical, and very enjoyable. The productivity ideas that he introduced are crucial for reducing stress and enjoying our work and personal life more. Highly recommended!
A fantastic class that will NOT teach you how to be more productive in creating to-do-lists and completing as many tasks as you can, but will explain how to make right priorities and choices and how achieve what you want in a more efficient matter while having a holistic view of your productivity, including your approach to food, sleep and meditation. The class is packed with actionable tools and techniques and I recommend it to everyone who would like to start working less and achieve more. The teacher - Chris - has a great personality - he's very likable and relatable - and he delivers the message in a manner that makes it very easy to understand and act upon the message.
Student Work