The Art of Seeing: On Location
Frans Lanting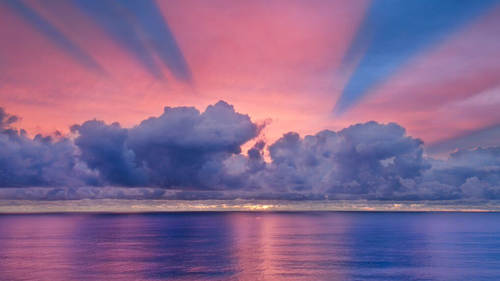 The Art of Seeing: On Location
Frans Lanting
Class Description
Go deep into the principles of landscape lighting, composition, and technique and learn how to create memorable images with Frans Lanting in The Art of Seeing: On Location.

Watch Frans at work on a beach near his home in Santa Cruz, California, as he teaches the essentials of landscape photography in a way that can only be taught in the field. 
In this class you will explore: 
Finding new photographic approaches in familiar settings and scenes

Photographing while the light changes – from dark to light

What equipment to use for different scenarios and results 

Frans will teach you how to evaluate light and really see how it interacts with your local environment. You'll learn about the best ways to approach a familiar landscape and find the shots and the light you have not discovered before.

The Art of Seeing: On Location with Frans Lanting will teach you the ingredients for memorable images (subject, vision, composition, light, moment, meaning) and show you how to translate those general concepts into gorgeous outdoor photographs.

Class Materials
cL-1507-LANTINGLOC-D1-BONUS-Seagulls-HD.mp4
cL-1507-LANTINGLOC-D1-BONUS-Seagulls-Low.mp4
Ratings and Reviews
a really excellent class with a very humble Frans Lansing. Good explanations of EVERYTHING; composition, light and equipment. REALLY want to take one of Frans courses in person. Such a lovely person it seems. Thank you Frans!! I have posted some of my work and I am now inspired to do some of the gorgeous water shots you took WOW!!!
Loved this course with Frans Lanting. His explanations were awesome. I learned to "see" things in a way I have not seen before. I also was inspired to go back to my own safe haven at St. Marks Wildlife Refuge and "create." So much to practice but love that I can always come back to review this class/course for more inspiration. I would love to join one of his workshops.
I really, really, really enjoyed this course. I watched it when I was forced indoors by 100+ degree weather, and the constant sound of the surf cooled my brain. Frans is very easy to like and learn from. After spending this much time with him, I feel he should know me if I walked up and shook his hand--his personality extends so easily through the screen. He both reinforced my own sense of how to approach seeing a location and encourage me to see in different ways. His review of tech was mouthwatering as those look like some pretty high end cameras, but he finished the whole day by recommending his iPhone as the best camera he ever had. I was sorry when I finished this class; I wanted to go with Frans to a new location and do the same thing all over again. Thanks for a terrific value from CreativeLive.com!
Student Work