Taking the Fear Out Of Low Light Photography
Jared Polin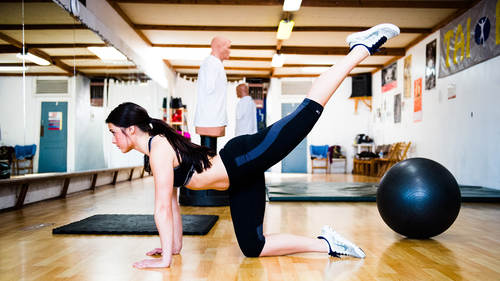 Taking the Fear Out Of Low Light Photography
Jared Polin
Class Description
Lots of things worth shooting don't happen under studio lights. You have to learn to use the light you have if you want to take fantastic photographs in low-light situations. Join photographer Jared Polin, the Fro from FroKnowsPhoto.com, for a review of what it takes to capture stunning images in low light.
In this course, you'll learn how to read and work with the light in any situation and master the basics of low light photography. Jared will show you how to troubleshoot on the fly to get proper exposure and the perfect image, every time. You'll develop the skills needed to walk into any lighting situation and know exactly what to do. Jared will take you out on location and show you just how far you can push your camera's ISO and you'll master techniques you can use to photograph moving bodies, tight spaces, dark halls, live concerts while managing noise and grain. You'll also get insight on the post-production process that works best for low light photography.
This hands-on course is an essential experience for beginner photographers seeking to confidently approach any low-lighting situation. You'll learn how to take awesome photos under low-light and in the real world.
Ratings and Reviews
I'm a huge fan of Jared Polin; love his humorous and relaxed style of teaching. I love that he's passionate about photography, and that he is willing to share his experiences, opinions, and knowledge. I really enjoy Creative Live classes, and really enjoyed watching Jared teach in front of a live class. Hope to see more of Jared teaching on your platform.
Jared did not disappoint! He shared his knowledge of composition, exposure, and capturing the moment - all while engaging his audience and keeping things light and fun. I absolutely LOVE when how he sets up his equipment so that we can see each snapshot he takes, and then tells us why it's a good shot or why it's not a keeper. It's so easy to learn that way. I'm a second grade teacher (a.k.a. an educator) who, thanks to Jared can call myself a photographer. Jared is a photographer who is also a great educator!
I've seen a few CreativeLive sessions and this was one of the best. It was very unique and engaging I liked the onsite shooting and review and critique. I have done teaching and I know how hard it is to teach WHILE you are doing and I think Jared did a great job of balancing that. I'm quite familiar with his FroKnowsPhoto podcast and website so I knew what to expect and both HE and CreativeLive EXCEEDED my expectations. Thanks much also for letting him use use studio for Raw Talk on the Road (my suggested name for it), I could see a real opportunity for CL to provide access to their facilities for others wanting to record training, etc.
Student Work