Simple Email Marketing for Makers
Megan Auman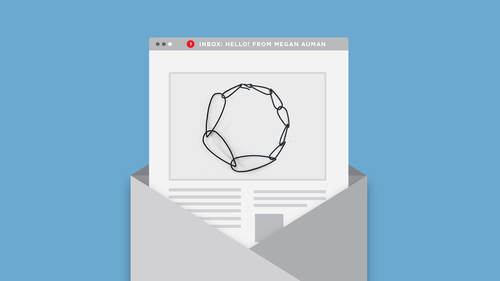 Simple Email Marketing for Makers
Megan Auman
Class Description
Email can be one of the most powerful tools to market your business, connect with your customers and—most importantly—make sales!
You have your email list, but what do you do now?
Simple Email Marketing for Makers will give you the confidence to write, design and build an effective email that will drive people to your online store to purchase products.
Megan will take you step-by-step through her process of creating compelling and product-focused emails that will get more click-throughs and steer interested customers to your website.
In this class you will learn to do the following:
Get your email marketing set up the right way, using the right software
Turn social media followers into email subscribers
Develop the ideal email frequency for your specific business
Use email to cultivate customer loyalty
If you feel stressed about how to reach your customers via email, or it's taking you too long to write and create an email, then Simple Email Marketing for Makers will solve all your email marketing woes.
Don't Fear the Send!
Class Materials
Before You Hit Send Checklist
Website Optimization Checklist
Ratings and Reviews
What a great class. It's easy to watch thanks to the bite-size classes (in some of your other courses, segments are too long) and Megan's almost every sentence is packed with easily actionable, immediately implementable tips. She knows what she's talking about and delivers it with super likeable confidence. And I learnt SO MUCH invaluable stuff. Super recommend this class to all creative makers that desire to connect with their audience and sell sell sell
This class is amazing! Megan is fantastic! She really relates information in such a way to give you a real understanding of the subject and breaks down each step. I took pages of notes to implement right away. She really motivates and gets you excited about growing and building your business! Thanks so much Megan!
I've been emailing my list weekly consistently for more than a year, and I still took away a ton of great information! I learned so much that will help me plan more quickly, get the emails written faster, and - best of all - make them more effective at converting into sales. Thanks so much, Megan!
Student Work